baby Bluestar...
tinyhomebuilder
May 2, 2014
After reading so many entertaining and informative posts from the good folk here, my wife and I decided to buy a BlueStar range.
The process of acquiring one is kind of strange. There is no price shopping. There is no competition. There are no discounts. There is no negotiation. They cannot be purchased directly from the manufacturer. You pay up front months before you ever see what you have bought. There is no correspondence from the manufacturer. There is no delivery date. 10 weeks of waiting conjured up mental images of primitive miners far off in a foreign land eeking out tiny chunks of nickel with hand picks to smelt the stainless steel that will eventually become the stove...
...and yet it was still well worth it. : )
Our kitchen is small so we ordered the little 24 inch stove so as not to overpower the area. The heat range of the burners is awesome and the control is as precise as a micrometer. And all of that heavy seasoned black cast iron on top makes clean up a snap. We're very pleased with both the looks and the performance.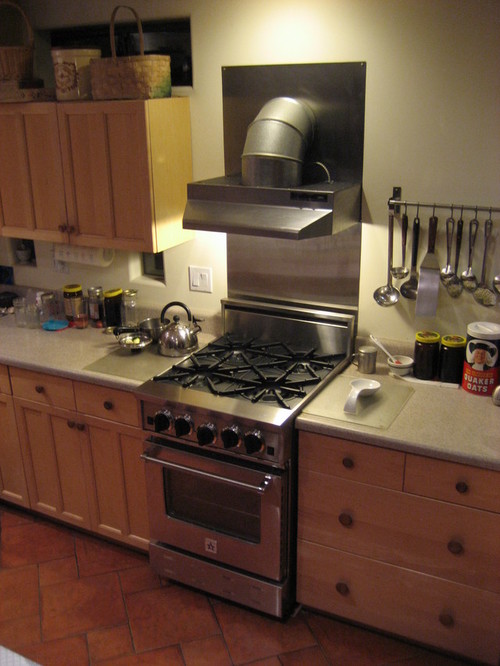 This post was edited by tinyhomebuilder on Fri, May 2, 14 at 2:32