Why the hate for Frigidaire?
Hi I am buying all new appliances and interested in a Frigidaire oven that is highly rated on Best Buy, Home Depot, AJMadison and many other sites (linked below). Mostly 4.5 starts and up. Price is good and a lot of great features.
But as I research the brand as a whole I see so many negative opinions such as:
"I would never buy Frigidaire"
"Frigidaire is the bottom of barrel"
etc...
But on Consumer Reports in the Brand Ratings it has a lower percentage of repairs than most other brands. And guess what? Kitchen-AId considered higher end has the highest rate of repairs.
I am trying to buy a gas range for $1000 or under with decent quality and good features such as high and low temp burners, a 5th burner, quick boil, etc... The Frigidaire one has all this plus convection.
So what's the deal with all the hate for Frigidaire? Is it just a bad public perception?
I appreciate the feedback.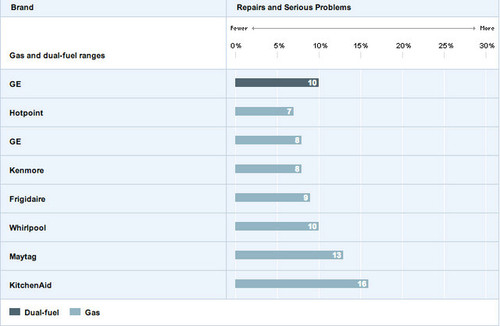 Here is a link that might be useful: Frigidaire Gallery 30