My 4th of July
SeasonalDecorating__
July 24, 2013
Hi everyone! It has been a while since my last post. I have been keeping busy with classes, having company over and visiting family. This fourth of July was truly a blast! We really had lots of fun. Here are a few pics of this year's fourth of July Celebration.

We had lots of campfires, almost every night for a week and a half!

We grilled kabobs with marinated steak and peppers (I put the "Traditions" watermark on some pics because i used them on my fb page)

disposable tableware :)

Decorated the garden with lots of flags. My brother and I built this garden at our grandma's house and every year we visit in the spring to rake leaves, pull weeds, and plant flowers :)

We also have a tradition of burning hundreds of tea lights around the garden. This year we had 300. I used to collect miniature kerosene lamps, and we used to have campfires all the time. One night i thought it would be fun to light the mini lamps and set on the posts while we had campfires and that turned into the tea light tradition :)

Here is the view of the garden from the island in the middle of the pond that our garden is built by.

This year we put up a pool on the island part of the garden underneath the pergola

More tea lights :)

Here is the garden during the day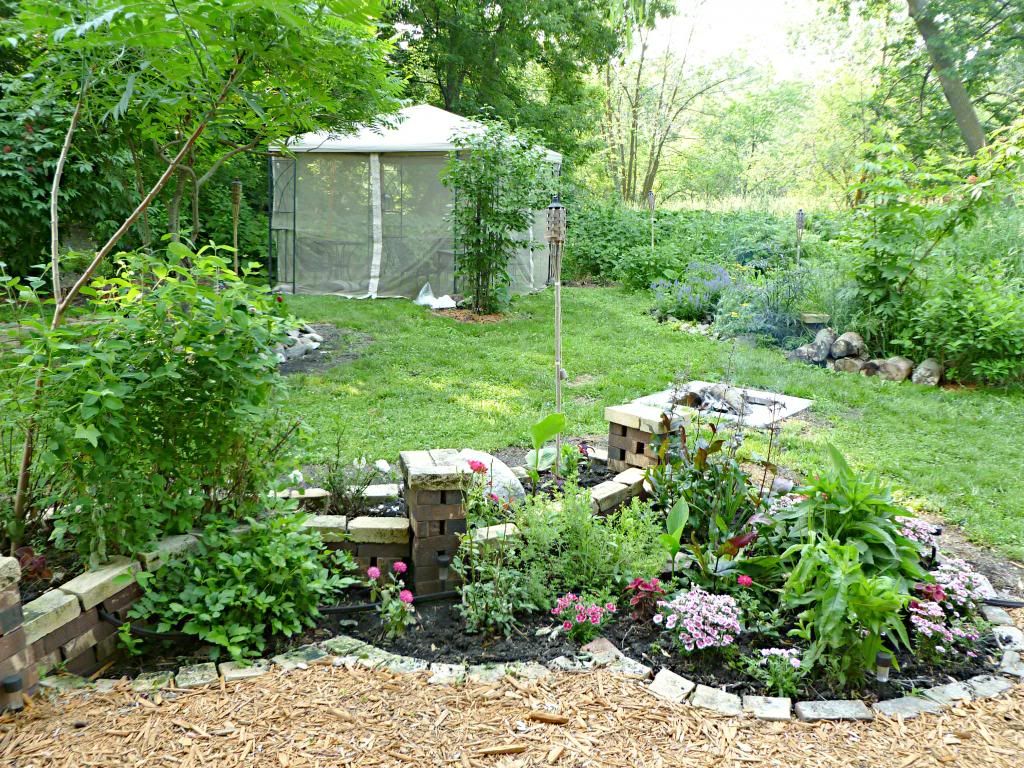 We had dinner in the canopy many nights :)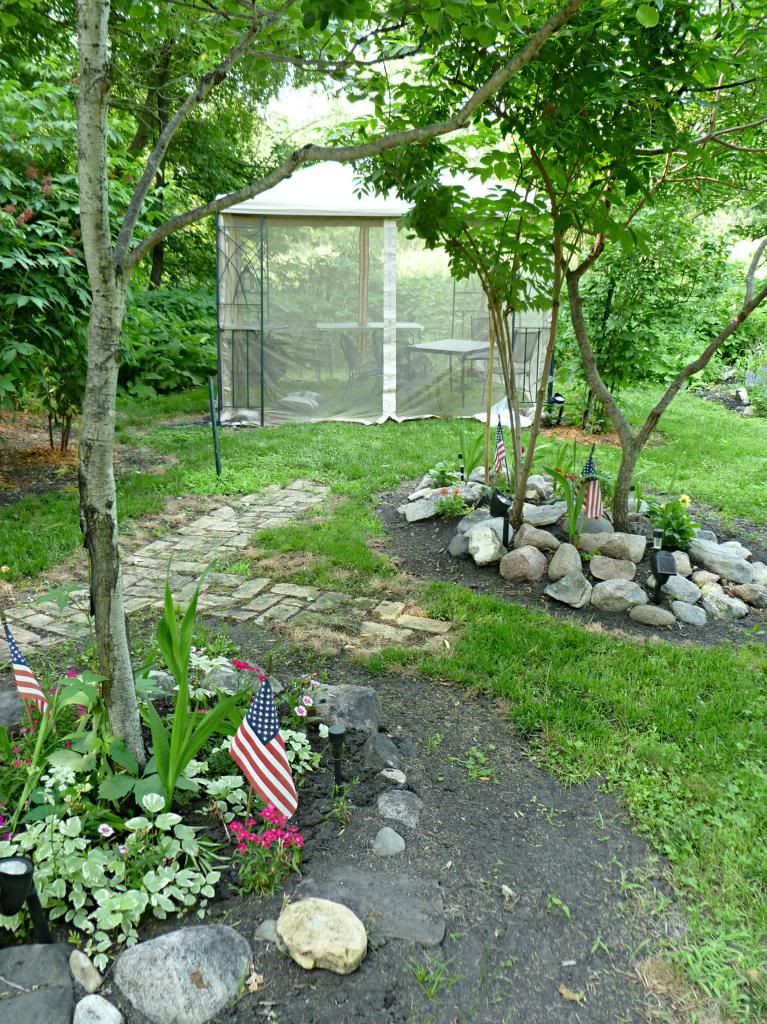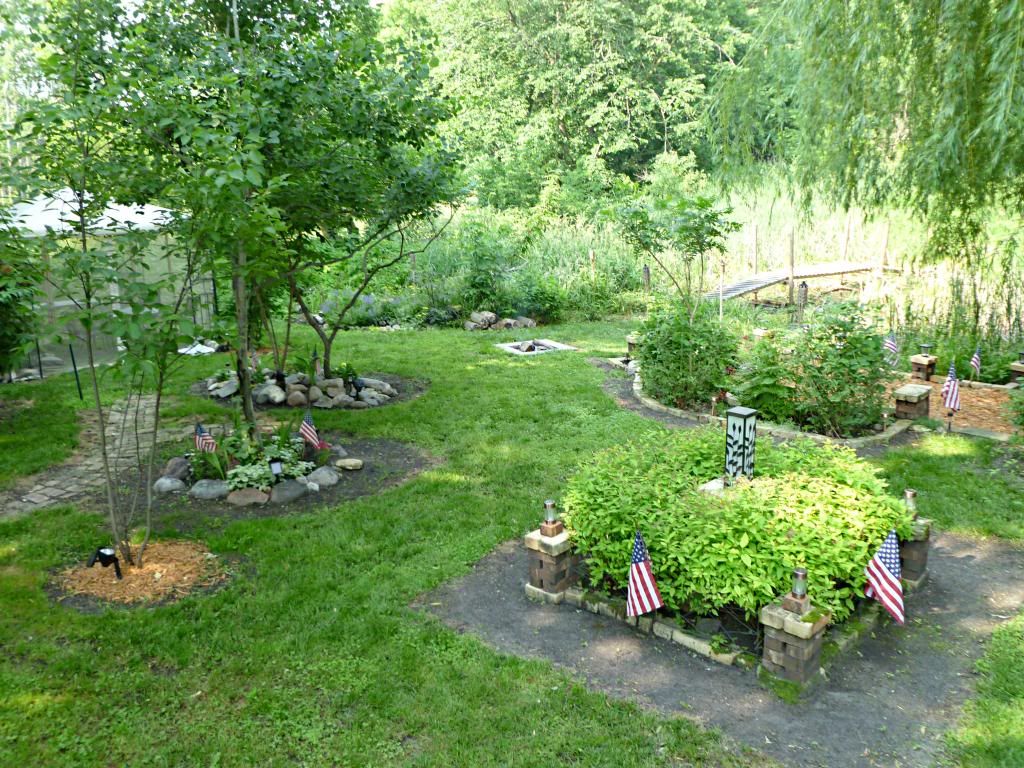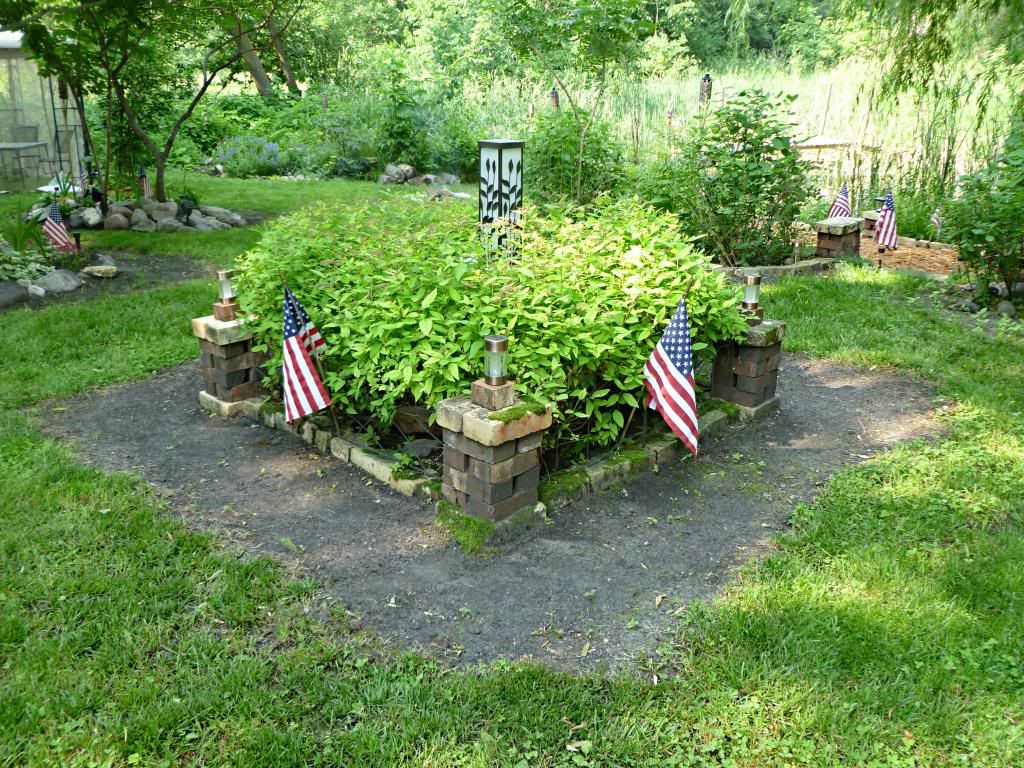 more flags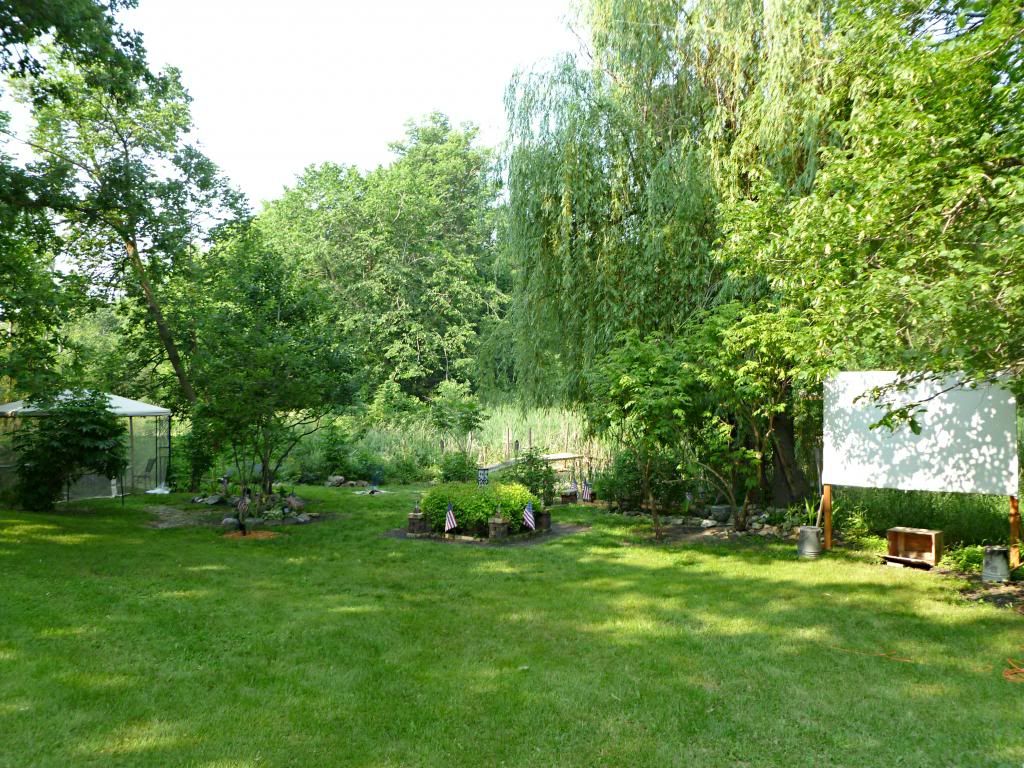 We also set up a movie screen and a projector and home theater speakers outside to project movies and also the annual 4th of july slide show that i make using pictures of family from the past year.
This was such a fun 4th of July :)