Aaaaand we have a problem. Help please?
hobokenkitchen
May 9, 2013
I know I read a thread on this before but I now can't find it.
I guess we are destined to not catch a break with this renovation.
We have a wet patch. I think we had them in a couple of other places at different times, but I never did any testing so I can't be sure that it was coming from below.
Now it has settled into a specific spot and it's been there at least a week without ever drying out. Last night I put a dog pee pad over the stains and this morning there was no water on top of the pad, but the wet patch is still there are there was a small amount of beaded water on the plastic bottom of the pee pad so I would say it's definitely coming from below.
I know he presloped the wet bed because I had read about a similar problem on here and I checked.
This all needs to come out right?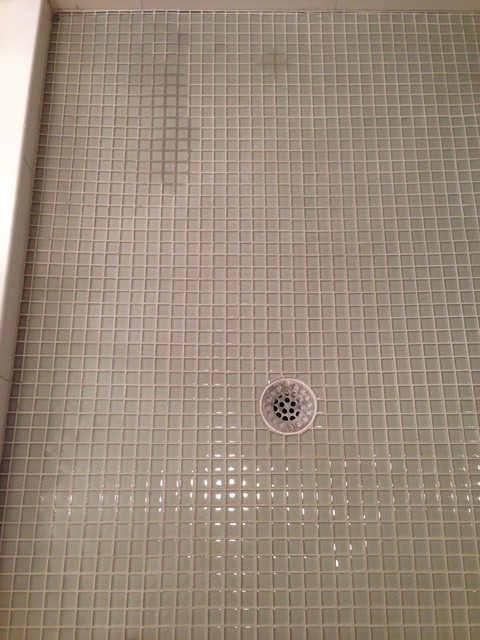 This post was edited by hobokenkitchen on Thu, May 9, 13 at 7:24