Need Unusual Naturals for Christmas Ornaments
(Cross post w/ decorating forum)
I am already starting to think about Christmas decorations for our newly renovated lower level. The furniture is transitional and the decor is sort of Natural History--- majolica, botanical prints, framed natural history book covers. Quite by accident, the majority of accessories are of German origin, so I'm thinking of a tree with a natural theme although not all natural materials. For example, I have always liked the old blown glass frosted pine one ornaments, and just purchased a few vintage ones on eBay and Ruby Lane, and new ones on sale at Ballard Designs. I am also looking for a few old (or old looking) mercury glass balls and would love to find paper leaves I could hang as ornaments.
I'm looking not only for sources, but inspiration pictures. I have an idea of what it will look like but need something a bit more solid. Our other Christmas decor has evolved over decades and this one will have to spring fully formed out of my head (like Minerva from Zeus, lol).
Any and all help will be very much appreciated!
These are the foundation ornaments I just purchased (20) from Ballards: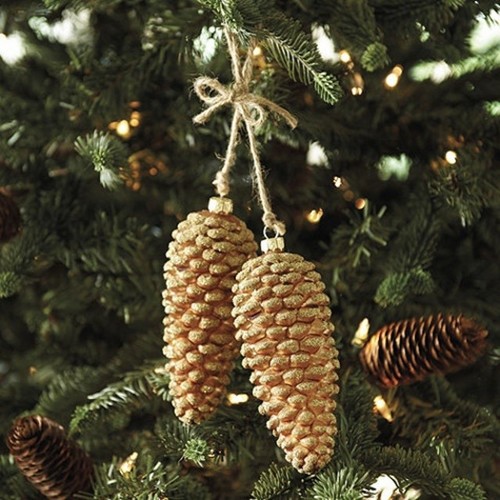 This post was edited by kswl on Sat, Jul 12, 14 at 11:58