Happy Dance! Bathroom Finished! many pics
I am so happy to announce the completion of our 1952 master bathroom renovation! I owe huge thanks to the GW community for all the ideas, encouragement, leads, advice and inspiration. Truly, this is YOUR bathroom . . . but my DH and I get to use it! Thank you ;-)
Particular inspiration came from two GW posters whose names I cannot recall, but whose posts are entitled "From Mid-Century Ugly to Dream Bathroom" and "Finished Master Bath and Bedroom." I drooled over these bathrooms way too many hours in addition to many others plus Houzz. While my bathroom does not perfectly resemble these inspiration rooms, I did incorporate many favorite elements and wound up with something that suits us to a T!
Our bathroom is 8x9.5. Renovation included all new plumbing and electrics, and demo began late January. We were 95% finished by Easter. Our GC did the entire project by himself and could not have been better. In addition to the new bathroom, we also created a pseudo-master suite by adding a wall and french doors across a hall outside the bathroom/bedroom. It is hard to describe the space, but suffice it to say, we can now go between the bedroom and bathroom buck nekkid and have complete privacy. The project came in at around $22K, and while I choke on that number, the utter joy at finally having a bathroom with form and function is worth every cent. Why did we wait so long to do this?
BEFORE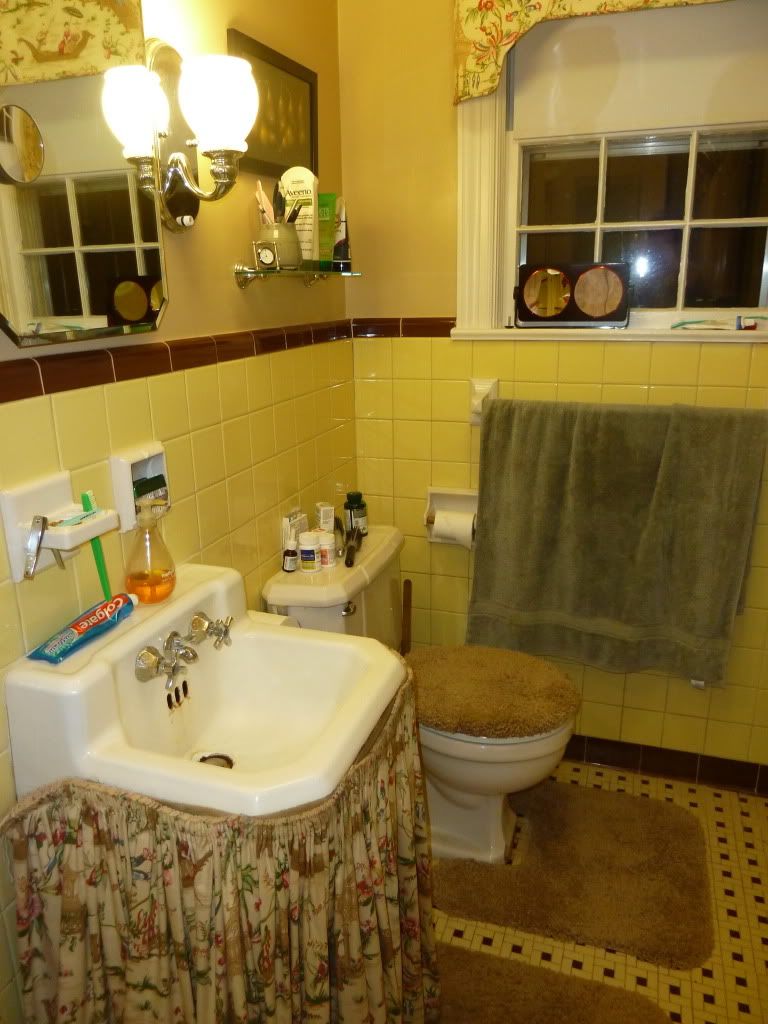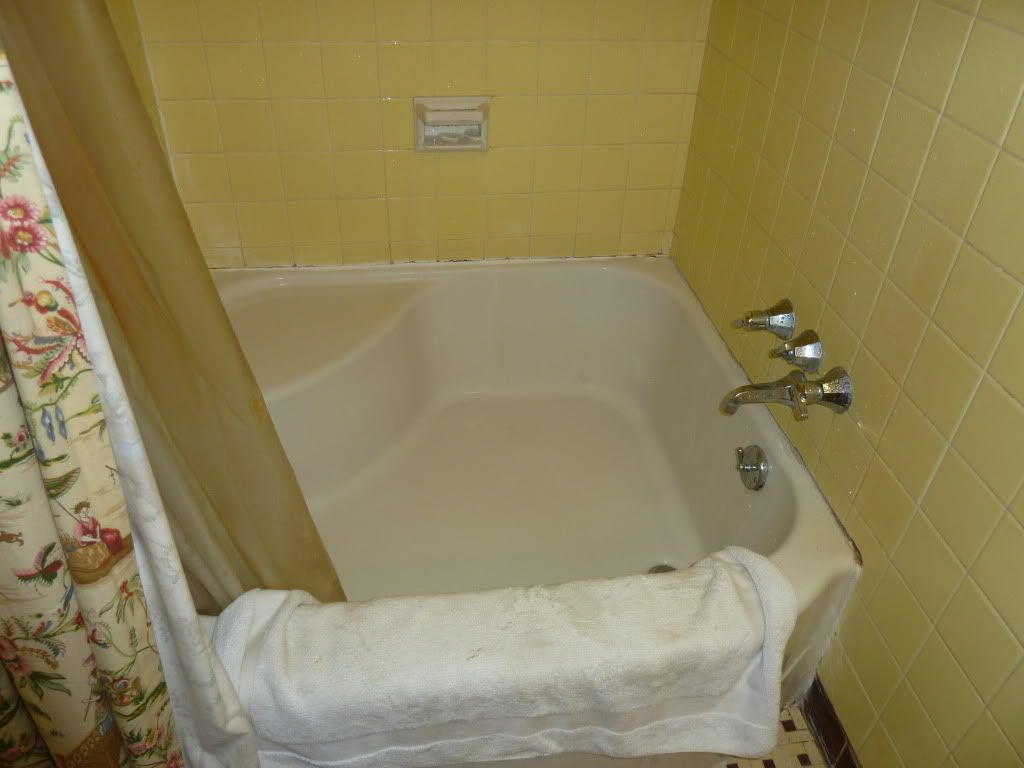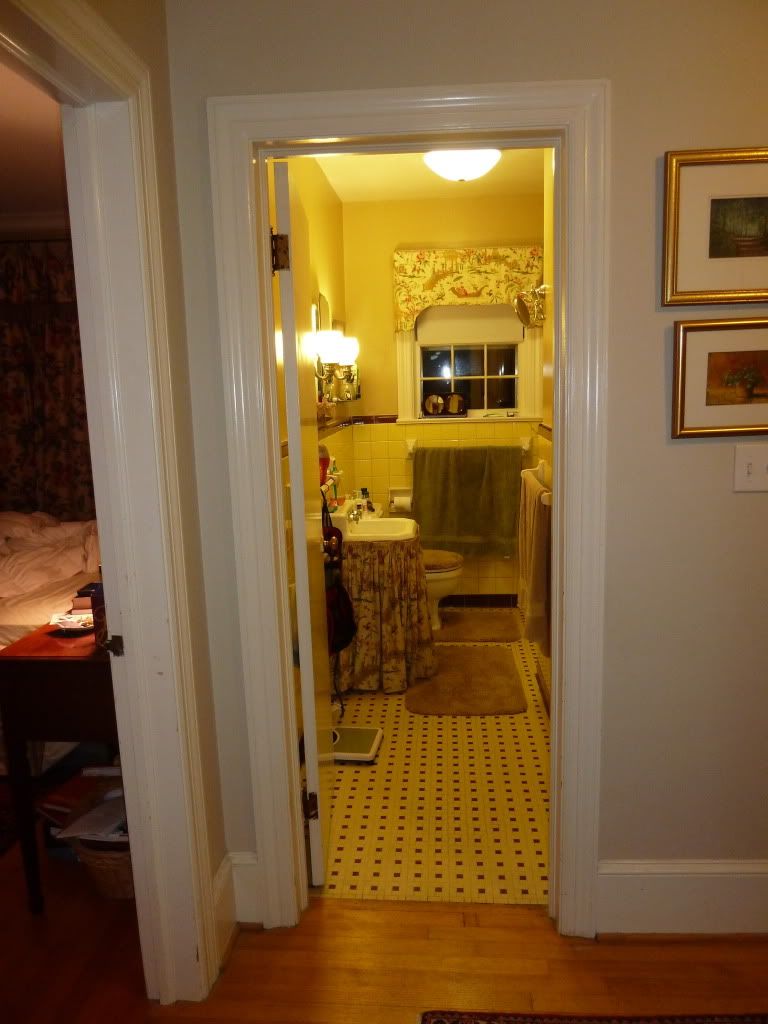 AFTER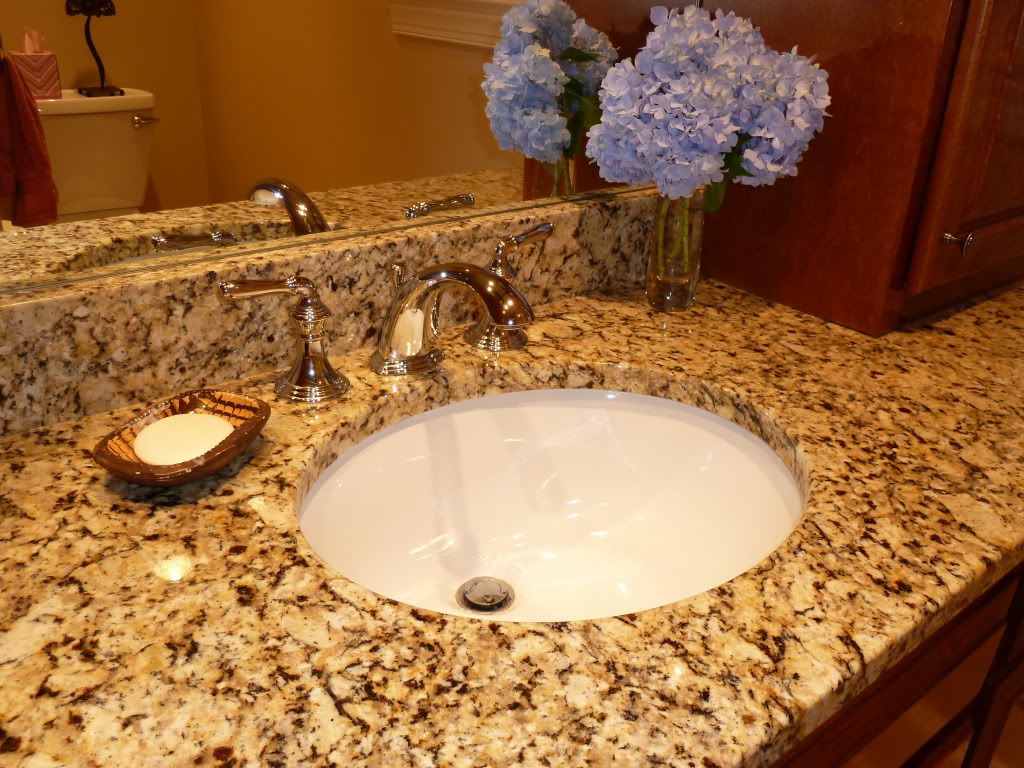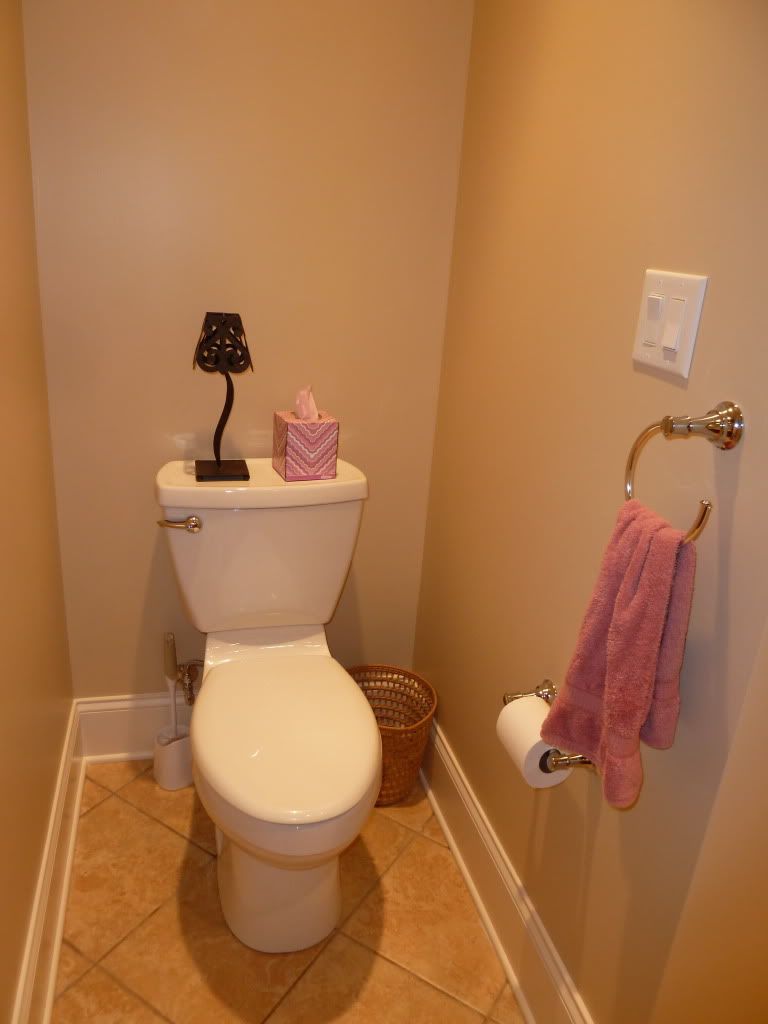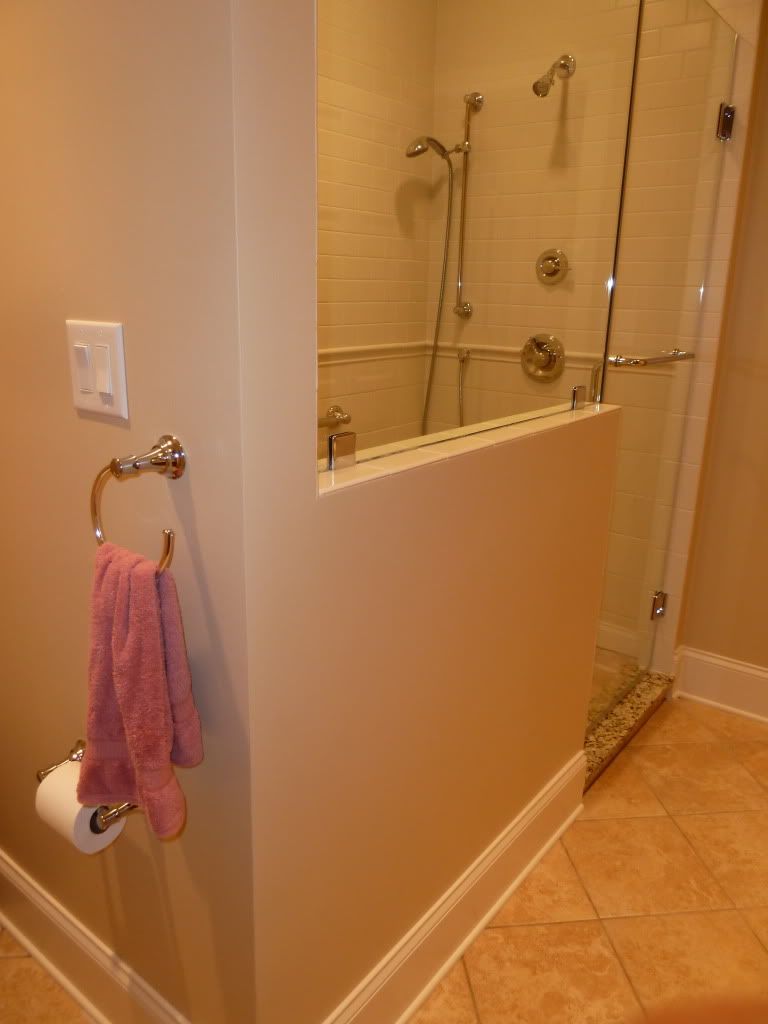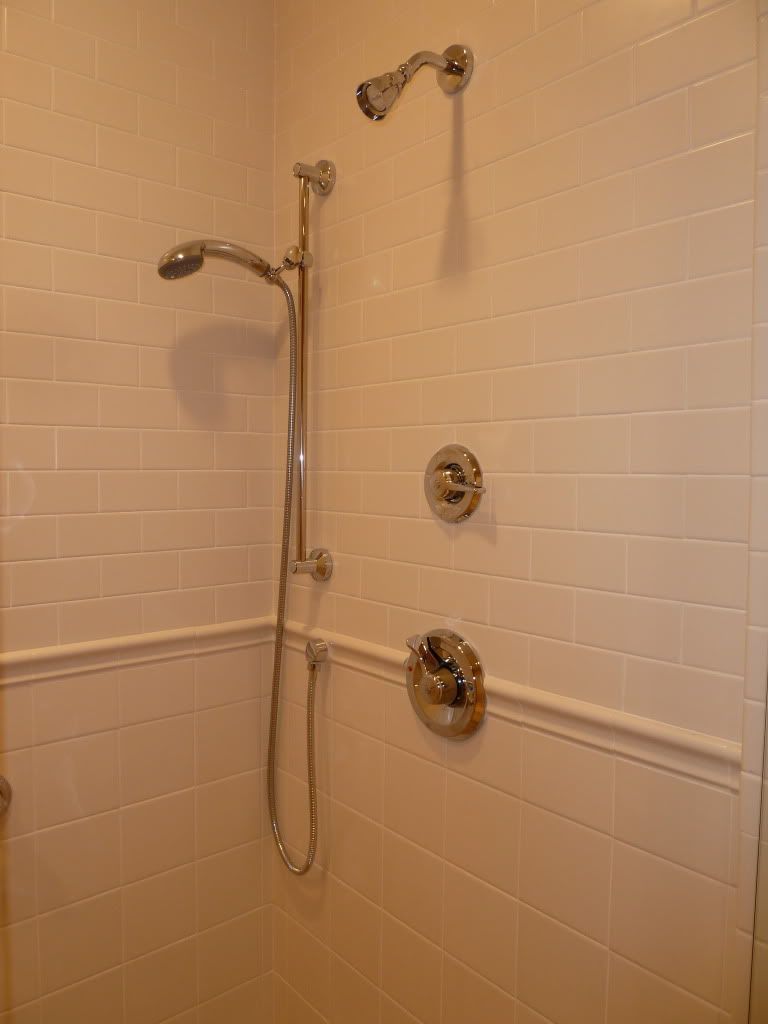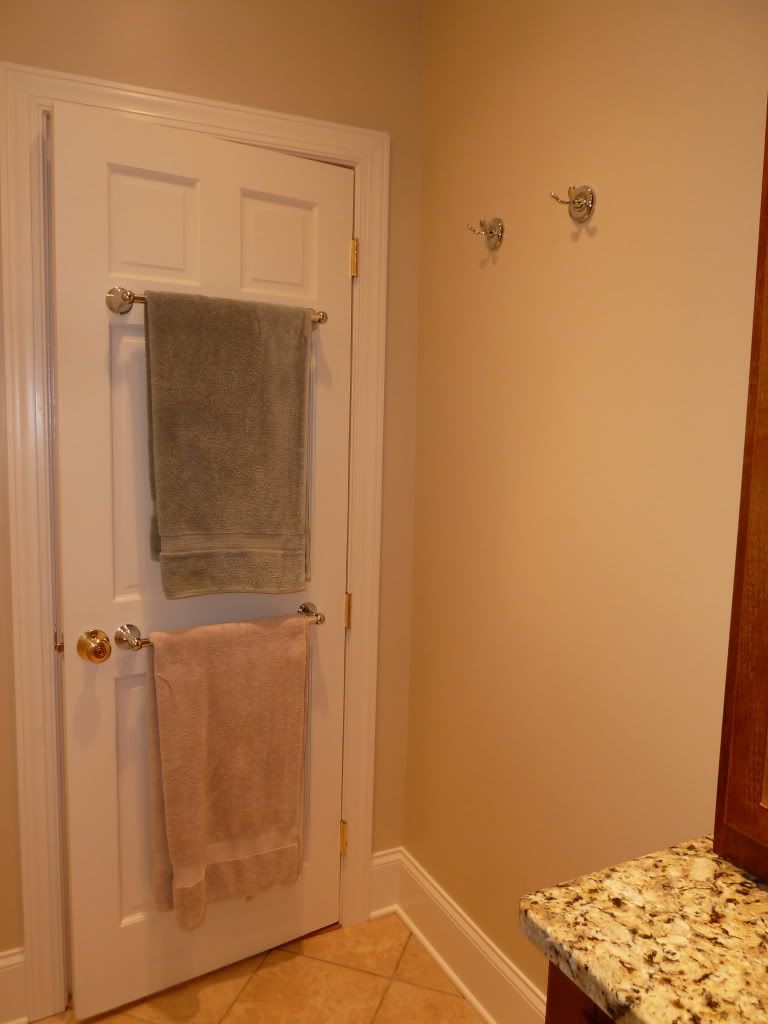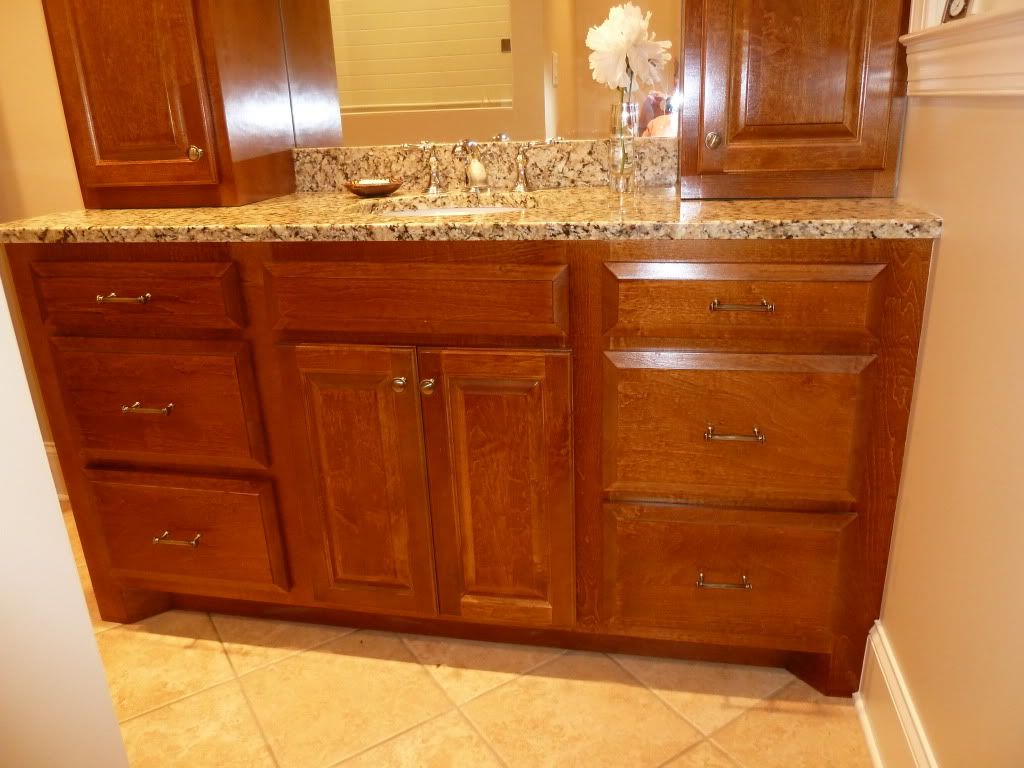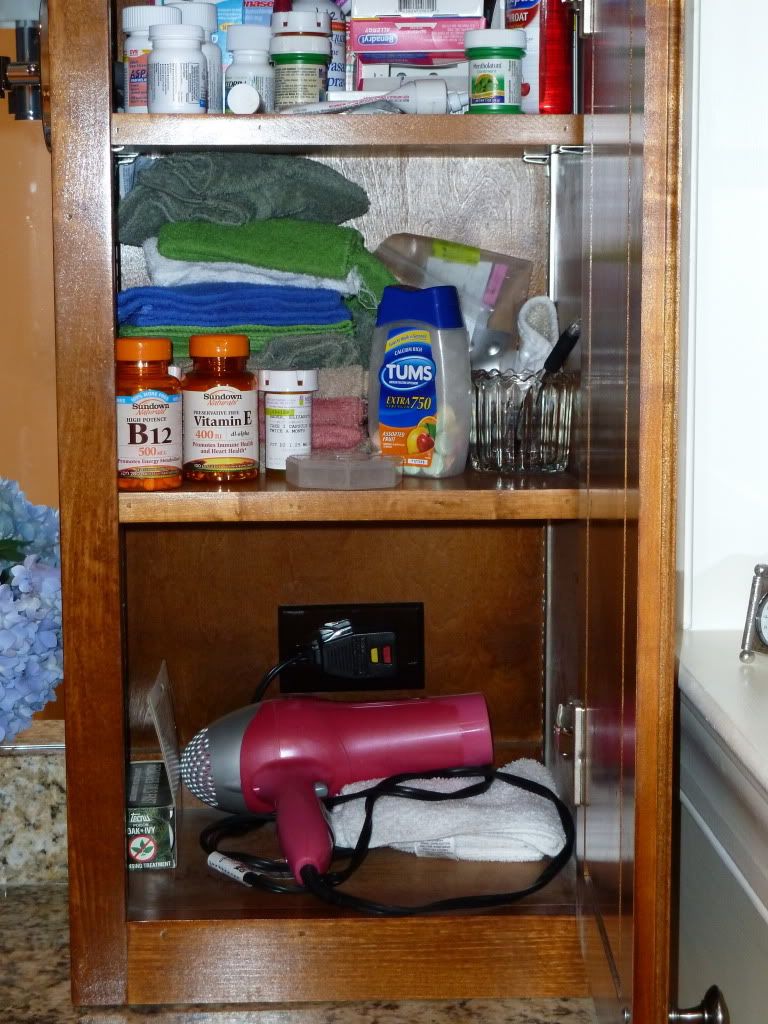 Nearly every decision that had to be made was agonizing, and there are hundreds of little decisions in a bathroom!! Absolutely nothing went exactly according to plan. However, in the end, as DH says, "it looks so good you'd think we planned it this way!"
Are there one or two things I wish had turned out differently? Sure, but I'm not stressed about them. I just keep looking at what we started from! And as I was reminded during a mid-project meltdown, most people on the planet don't even HAVE a bathroom. This gives perspective, and I hope encourages those who are in the middle of a renovation themselves. Good luck to all!