heat mat placement question
We included heat mat for a couple of our bathrooms in the initial bid. Today the project manager sent me the proposed layout- here it is:
[img]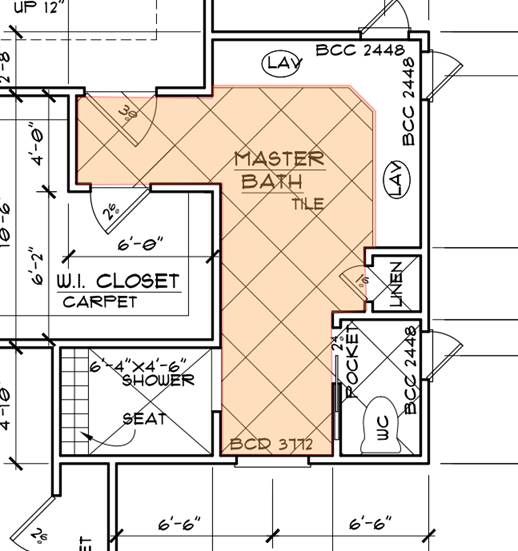 [/img]
As you can see, the water closet (toilet area) wasn't included. Why the heck not?! Can you imagine how unhappy it would be to walk at night on warm floors and then get a sudden shock in the toilet area of cold feet? I would forever be cursing this. I'm just saying, what if I didn't know this was the plan and didn't get an opportunity to change it (extra 200).
Anyways, my question is: Can we 'cheat' some of the other areas of the bathroom of heat mat and direct that saved square footage towards the water closet area? I was thinking of behind the bathroom entry door, under the window (near the shower), and several inches along the wall that runs next to the clothes closet.
In the end, if I have to pay the 200.00 I will, but if it's unnecessary, why not make the heat mat I've already paid for work for the space we have? The whole thing kinda ticks me off really. Their accountant supposedly made a 'money saving decision'. My guess is so we didn't get complete sticker shock on the upgrade which is already almost 1300 for that bath.