Porch Shelf Display (Inspired by Jeanne)
I always love seeing Jeanne's hutch display on her porch, and how she changes it out ea season.
So, it inspired me to work with what I had on my porch, and add to it.
I bought this old enamel top table 5 yrs ago, and use it on my porch as a server...but always wanted to add shelves above it. Well, Jeanne's hutch got me to thinking that I'd have DH make a shelf unit to mount on top of the table and then I could decorate it with some seasonal items.
I wanted something very simple and described what I wanted to DH. We got the wood yesterday, and he put it together in in a couple of hours... here's the results...
(now all I need is Jeanne's photography skills) :)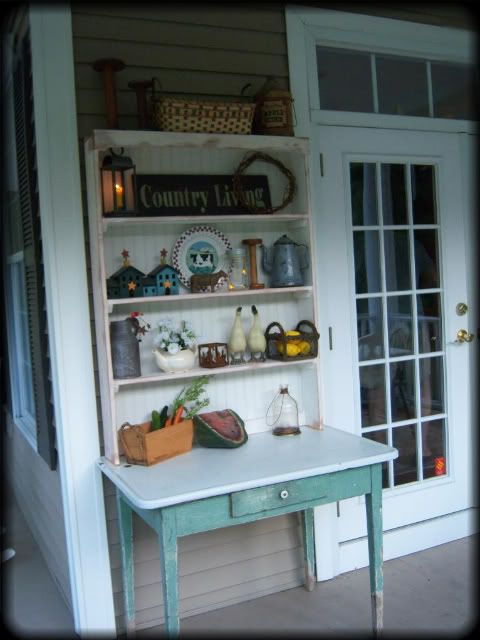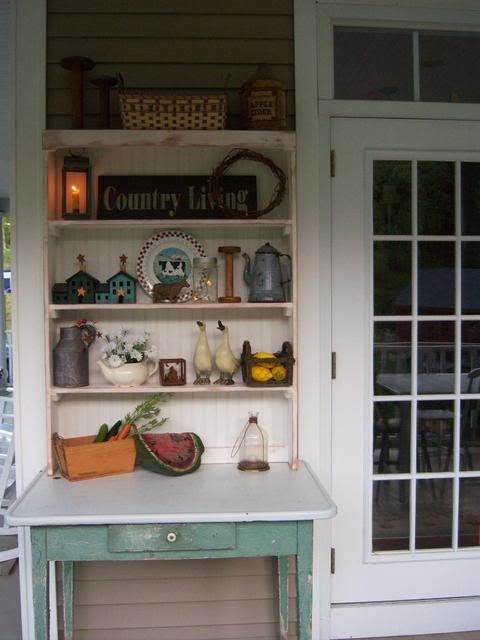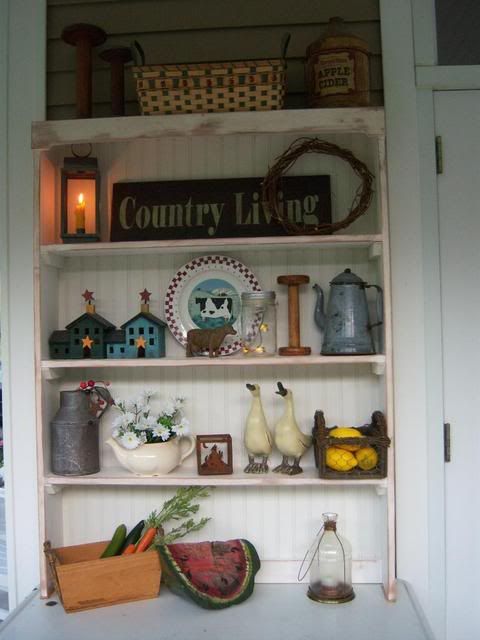 I'll probably fiddle around with what I have displayed on it..but for now it works fine.
It's really added a nice cozy feeling to the porch..
On one side is our table where we eat, and on the other side is an area just for sitting..so it's location is perfect, and can be enjoyed from either side.
Hope you enjoyed some 'Country Living'...
Thanks for looking.
jane