The rest of my patriotic decor
As promised, here's a few more pics of my patriotic decor. Luvs
I need some blue shred to go in my jar with the red and white. The stars and stripes sign is just an old board I painted and put the vinyl lettering on.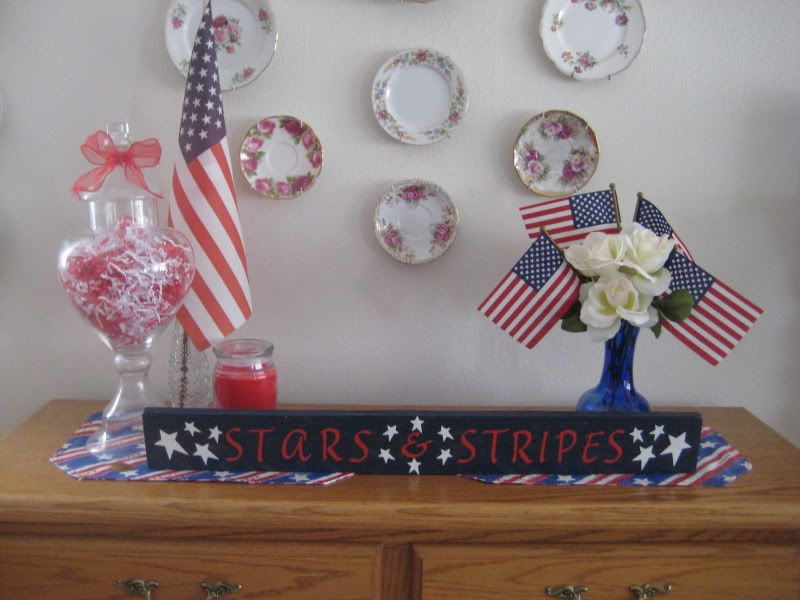 I made the blocks and put the vinyl lettering on the plates. The America wood piece was a lucky TS find. Hope I have the flag hung correctly-if not, please let me know and I will change it!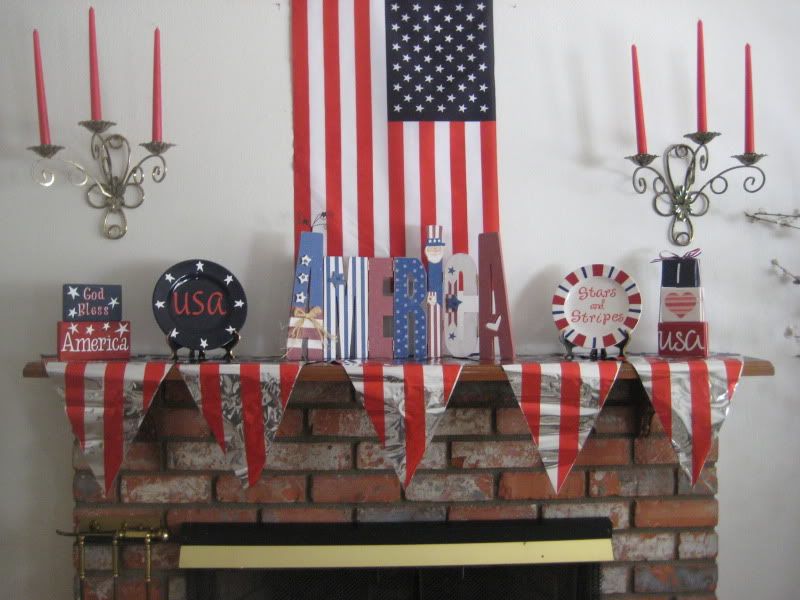 I bought this little gal at a craft show because she was so cute! She makes a perfect greeter as you enter my front patio.
I made the wreath and the paver Uncle Sam. I need some blue flowers or ribbon to tuck into the wreath. The bigger Uncle Sam with the box was purchased. I usually put some red/white/blue flowers in the vase I have tucked inside his box.
Took another old board and made another sign. It fits nicely on this shelf outside the front window. I did a Happy Thanksgiving sign on the reverse side, so you will be seeing it this fall most likely. The letters on the sign are vinyl.