OT...Looking out my Living Room Window during May (pic heavy)
May is always a busy month ... Spring has sprung (usually)...DH & I are usually outside most of the time (my cleaning house skills literally bite the dust!)
But, Spring brings new life ... inspiration & day-to-day cheer ...here's some pics out my window in May:
The Orioles are here! (Baltimore & Orchard Orioles):
DH makes these fruit feeders out of old barnwood & keeps them filled w/grape jelly & sometimes oranges (this feeder has been out about 5 yrs...quite weathered)...here's some Baltimore Orioles:
They perch in the bird arbor area in the front gardens ... here's one in the young Maple tree:
...and on the Barbery bush: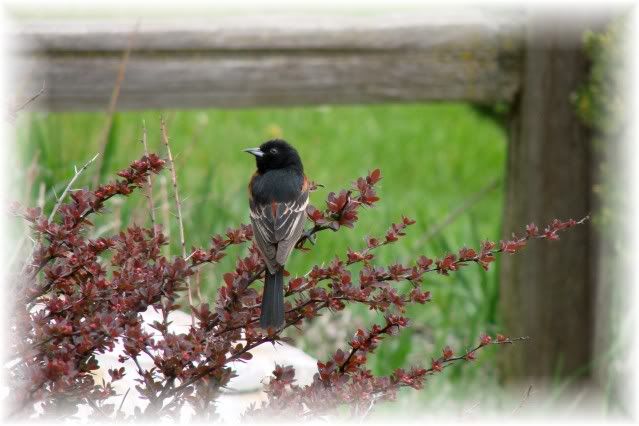 And a Red Breasted Grosbeck ready to fly in to eat at the feeder (blurred Lilac blooms in the backgrd):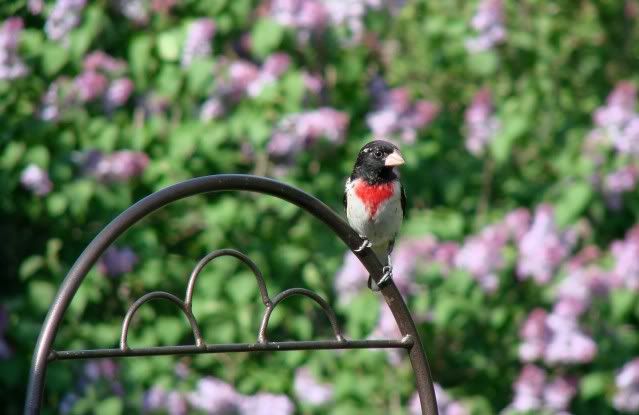 Also visiting the feeder is this new Sparrow species for us ... a White-Capped Sparrow: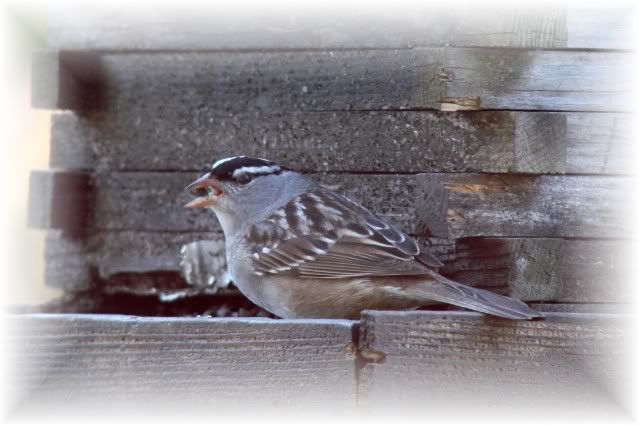 More Orioles just tempting me to get a pic: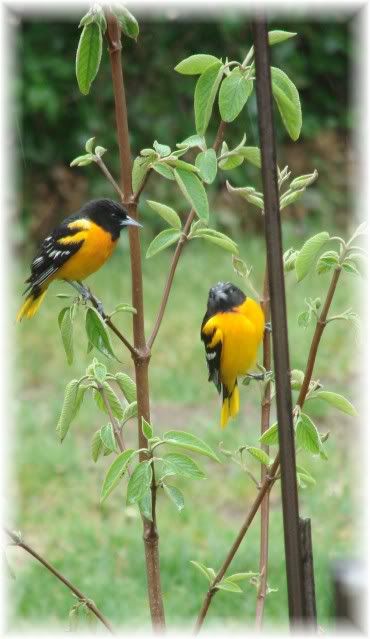 And, finally, a Indigo Bunting...a flighty pretty bird who does not like the camera...but I caught a fairly good shot finally:
That is my new etched blue bottle hummingbird feeder that I chose for my b'day while on vac in MN last Sept...perfect for the Indigo Bunting pic!
Well, lots of others visit ... but I've rattled on...so hope you enjoy. TFLookin'! Jeanne S.