Some Weekend 'Flea Finds'...
Hi everyone, DH & I went to two Flea Mkts this weekend..
Yesterday - a Big One, up at Stormville, NY and today,
in CT at the Elephant's Trunk. It's fun looking at all the old stuff - kind of like going down 'Memory Lane'.
So, I thought I'd share some of my finds.
Yesterday, I saw this Very Large Ironstone Tureen to add to my collection - (I know, another Tureen)...but hey, how could I pass up this baby...
I thought for sure it would be more than I'd want to pay...the dealer saw me eyeing it and said 'Everything has to go...I'll take $10 for it' !! Yikes...I was going to faint - Way LOW than I thought...I said 'Oh it has some brown spots on the top' (I know I could remove them)...He said - 'Okay, I'll make it $8' !! More fainting.. I said 'SOLD' !!
The ironstone underplate is mine and works perfectly with it - Take a look >>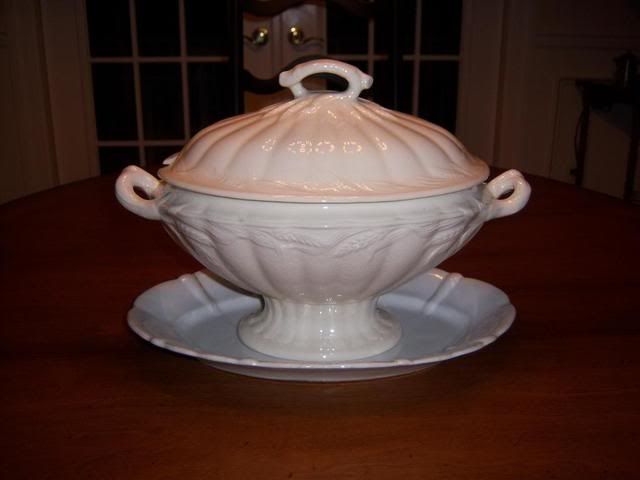 It has a lovely wheat pattern on it...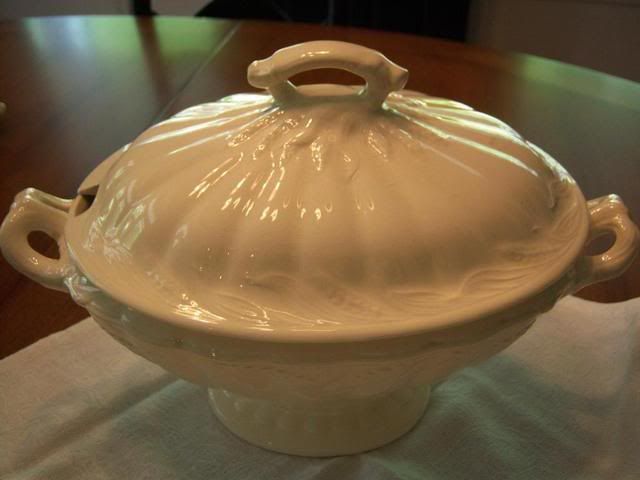 I also found a Large Ironstone Rooster Planter - $3 - and a pair of
S&Ps - Midwest of Cannon Falls for also $3...
DH found some woodworking tools and we were both happy...
Today - in CT - There was another dealer looking to pack up early...and said ' Look at it and I'll make it yours' !! lol...anyway, he had lots of stuff..but I was being picky..so I only got these Bunnies from him - the 'Bunny Couple (with crocheted details) and the Large Bunny Planter - ALL for $3..
The one in the back was from another dealer - FREE...yes FREE!!
Also today - this lovely Lusterware Pheasant Plate and Bird both $5 ...
White Ironstone Plate - $1 and Pewter Napkin Rings (pricey) $5 !! lol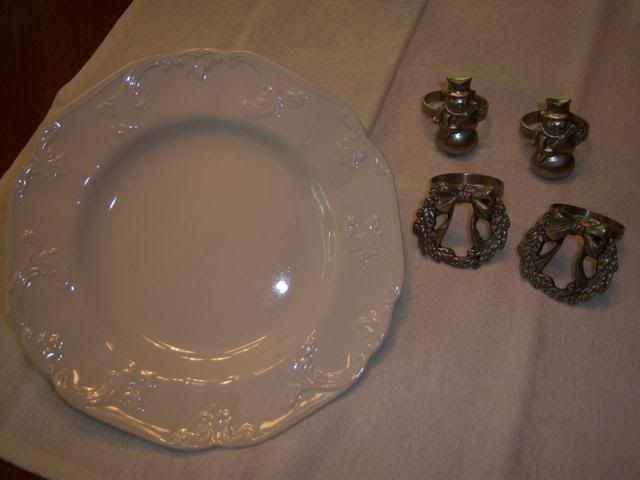 DH found some more Tools...and We were both happy !! LOL
Thanks for taking the time to look...
Hope you're enjoying your Memorial Day weekend...tomorrow -My Dad's coming over and I'll make a small BarBQ for just the three of us..
jane