Almost Final Plans
It has been over a year since I decided to build a new house and started to work on the design. I had just recently finished land elevation survey, soil geotechnical analysis, and engineered foundation deisgn. The house plans are almost final and I am about to sign a contract with a builder.
As I had received numerous helpful comments on the GW forums in the past, I think I need to to share my progress with ppl here.
Still there are some areas for revisions.
A. Bath #4
From a functional point of view, I do not like the way that the northern wall is puched out the small window to the front over the entrance . That means vanity in the sink area (or knee space if we trade it with sink) has only less than 2ft mirror height.
Not sure if we can have a smaller window like a horizontal oval shape or make it a dummy window there.
B. Ceiling designs.
I need think more about the ceilings in the breakfast, great room, and dining/playroom area. How to define the three areas of breakfast/great room/kitchen.
Vaulted / Cathedral/Coffered/Tray?
Not sure if I need to have dropped ceilings in masterbath (as the plate is 9ft and there is bedroom above) for varied ceiling heights in the 13'x18' room.
Any comments on these or any other issues are appreciated! JFL
======================================
1. Conceptual Front Elevation

2. Front and Back Elevations (w/ detailed notes)

3. Left and Right Elevations

4. Floor Plan (including englarged kitchen and cabinet layout)

5. Roof Plan

6. Floor Truss Layout and AC Duct Runs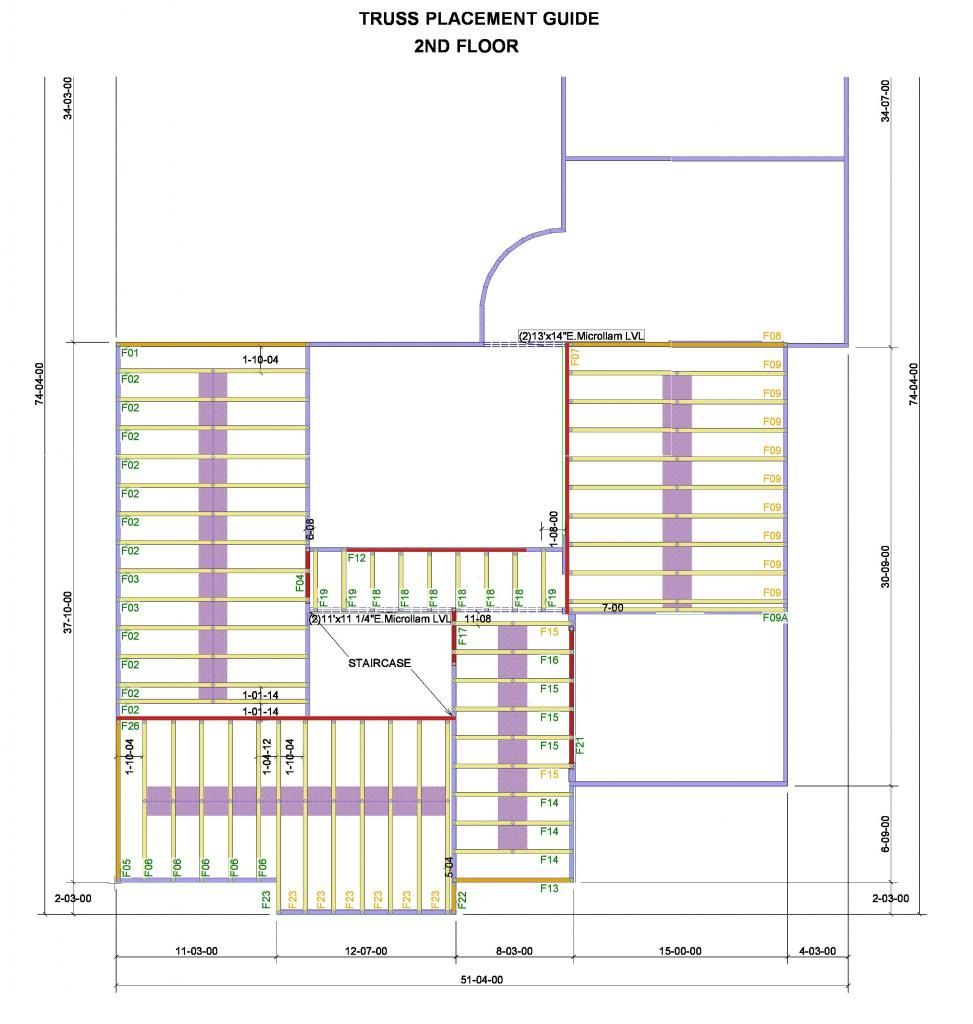 7. Site Plan