May Birthday Table
Happy Birthday to any of my friends here who celebrate a birthday in May! We have three in our family.
I was lucky to find these milk glass dishes at a thrift store.I looked at them for several weeks and bought them when they were reduced to $20 for service for six. I bought the candlesticks too but they weren't quite as good a deal as the dishes. I love milk glass, but this is the first time I bought any. The silver chargers are trays from Dollar Tree. The flatware belonged to my DM and is from the 1960's. My DD and I went to 5 different places looking for Lilly of the Valley. We finally found them at Michaels. The appliques I used on the stemware are from Michaels also. We found these guest towels at Party City and used them as a runner and placemats. Since Emeralds are out of my price range right now. I used the glittered scrap booking paper for some SPARKLE! Both sets of stemware were TS finds also. some tables seem to put themselves together, this was one of them. I didn't have a clear idea would look like, only that it needed Lilly of the Valley and Emeralds.
thanks for Looking.
NanaK
PS Happy Birthday Matthew, Tierney, and Gilmore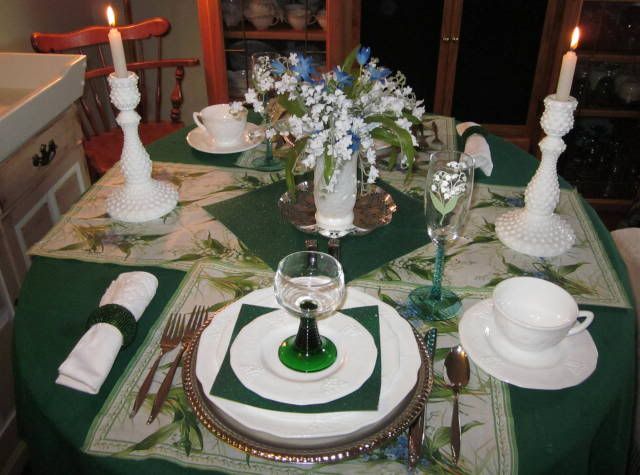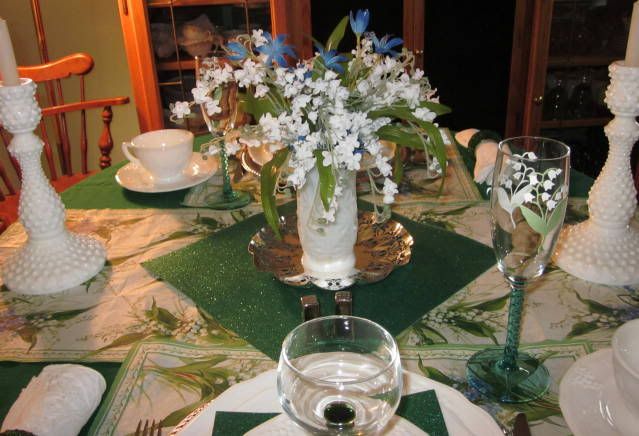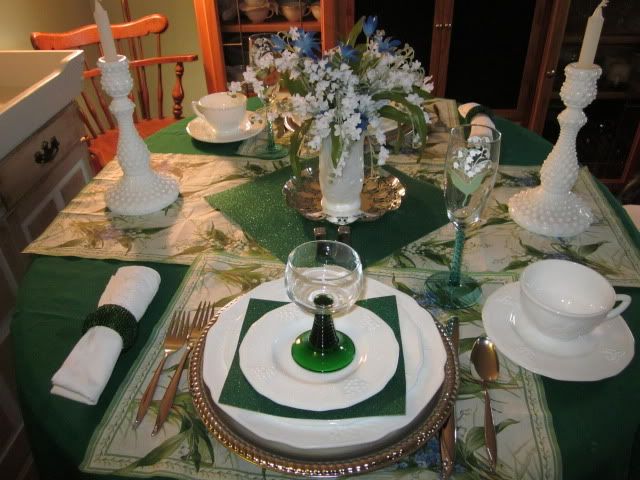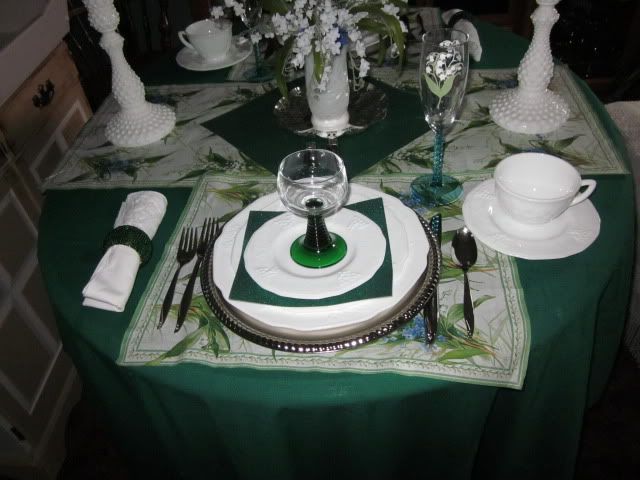 I wanted to use natural light but it's been so gloomy that I used indoor lighting also.