Hardwood Floor
My cleaning gal was using something called "Fabuloso" on my floors and I started feeling a stickiness in some areas so I told her to stop and just go to water only.
It's a brand new Armstrong hardwood flooring called American Scrape, in Hickory - installed 9 months ago.
She should probably use something other than water but not sure what to do other than the manufacturer's brand which has very bad reviews concerning residue. The floor is in the kitchen as well as living areas.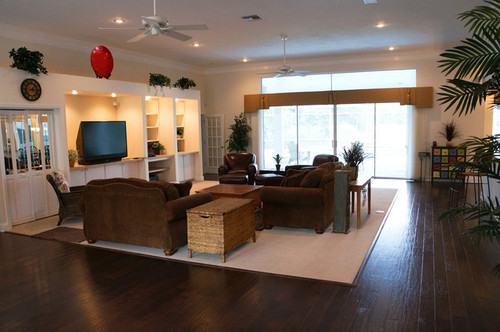 This post was edited by karyn on Wed, Jul 23, 14 at 13:40