Bathroom Reveal - Filled with GW Tips
For several years, I have regularly read and learned from the bathroom forum posts, knowing that we would need to remodel our 80s bathroom before too long. Armed with information from GW and working with a creative and competent GC, I was more than ready to begin the project! Demo began in mid March, and the remodel is just days from being completed.
The original bathroom was part of a 1989 master bedroom suite addition, and to say I knew next to nothing about wise choices would be accurate. The result was a large space filled with typical builder grade fixtures and finishes. The entrance door was only 2' wide, it's small size a big problem when DH was rehabbing from two hip replacement surgeries.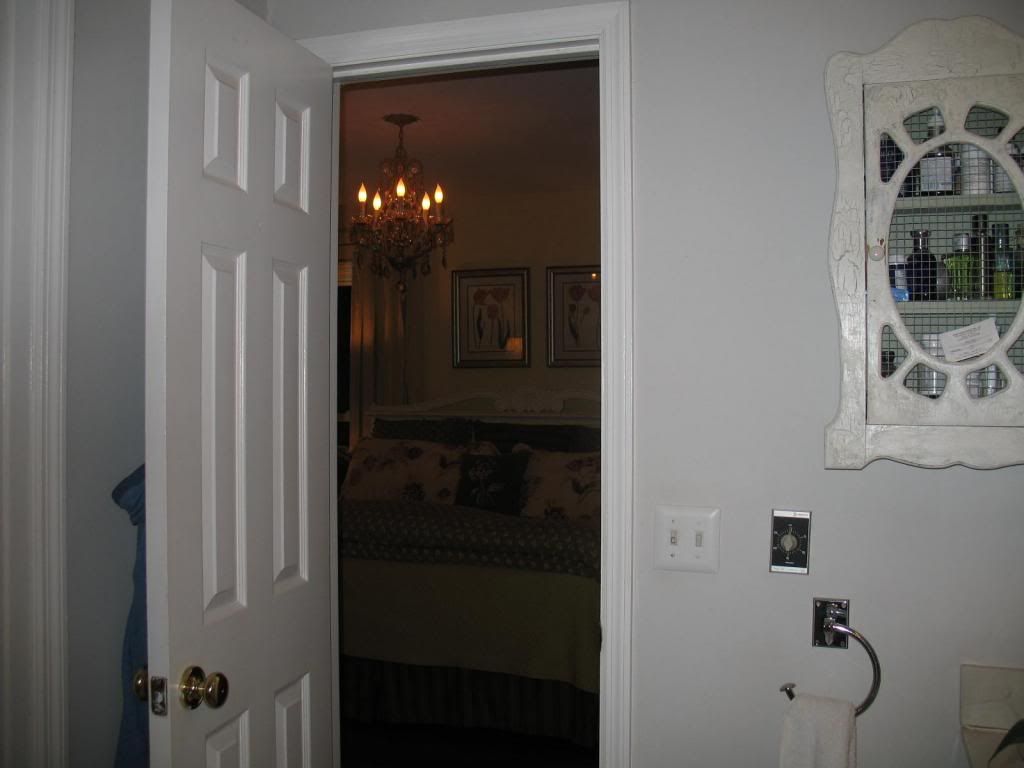 Tile was chosen after seeing girlcat 36's pictures of her beautiful small bath remodel; I went with the darker version of the tile she used. I really liked her tile design, and went with something similar on the floor.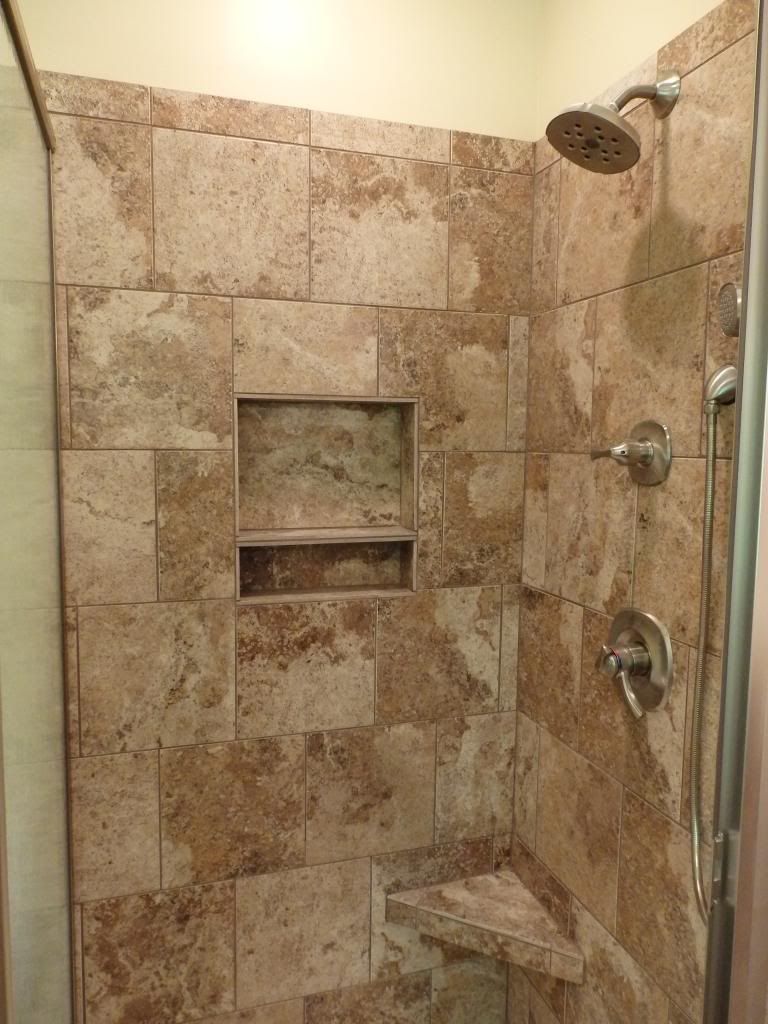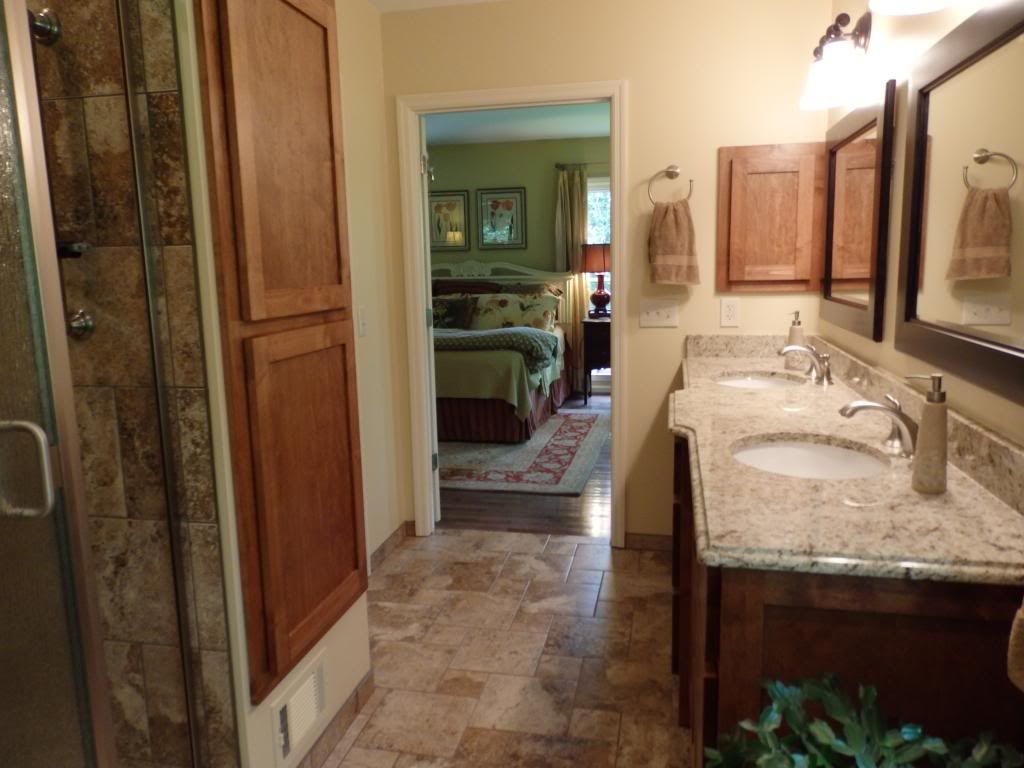 I knew from reading many posts about how important it is to squeeqee clear shower glass each and every time it gets wet that i would NOT use it - DH is just too old to teach new tricks, so I went with rain glass instead.
A big decision was what kind of shower base to use. Since I'd rather be gardening or riding horses than scrubbing grout, I went with a preformed pan - Monogot, I looked for a Kohler cast iron pan after reading your recommendations, but since one wasn't available in the size we needed, we had a cultured marble one custom made. Raehelen, your post reassured me that we were making a good choice!
I had a custom vanity built with an electrical outlet inside so that my hair styling appliances can be hidden away - something else I learned about here. It is 36" tall, making it much easier to use than the old 32" tall one.
Tub or no tub? Many posts here discussed doing away with a tub in the master bathroom, so that's what we did. We gained a larger shower, but just as important - a place for my antique makeup desk and chair looking out a slider window to the woods beyond. Sitting there each morning is so enjoyable with the natural light and view as I "put a fresh coat of paint on the old barn!"
A Toto Drake toilet went in - I learned about Terry Love's website from this forum. One of my absolute favorite things in the bathroom is something I don't think I even knew existed before discovering Garden Web - bidet toilet seats!
So, thank you to all of you who post here - those who ask questions and those who share your expertise, and those of you who reveal the finished projects here on this forum. I am one of many, I'm sure,
who frequent this site to make the most informed decisions we can when undertaking a bath remodel.