Easter Decor # 2 (pic heavy)
Here's a few decorations I put together -
I still have some to do with DGS..he's 7 (the only one who's interested now)... and wants to help..so hopefully tomorrow we'll do it together.
In the meantime..
My Kitchen counter - kept it very simple with just 1 Vignette. I used a 3 tier dessert tray that was a gift from a friend...The cupcakes are from CTS.. and look so real -
the Choco Bunny - CTS - last yr. Flowers were from Michael's last yr too!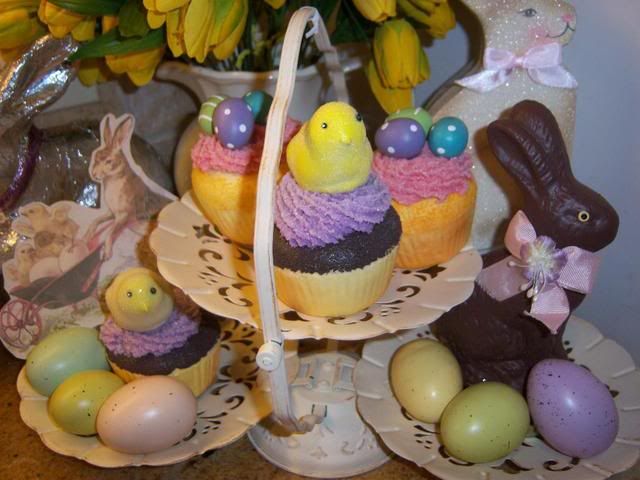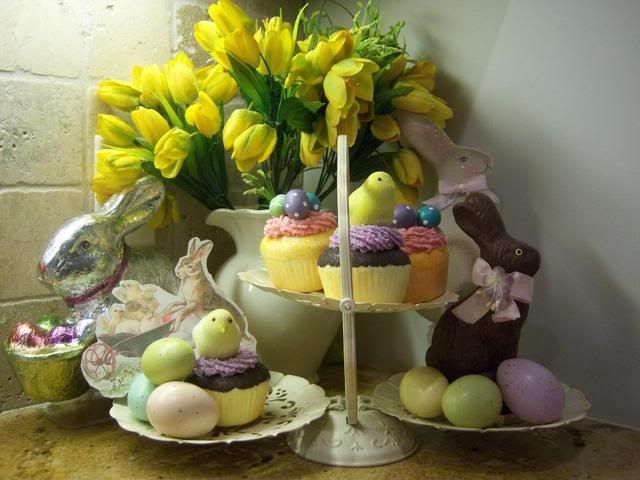 Did the mantel..Please ignore the 'Winter Art'..I still have to change it out - and also ignore the crack in the wall above the print...it was from an ice blockage during the winter behind the wall of the chimney.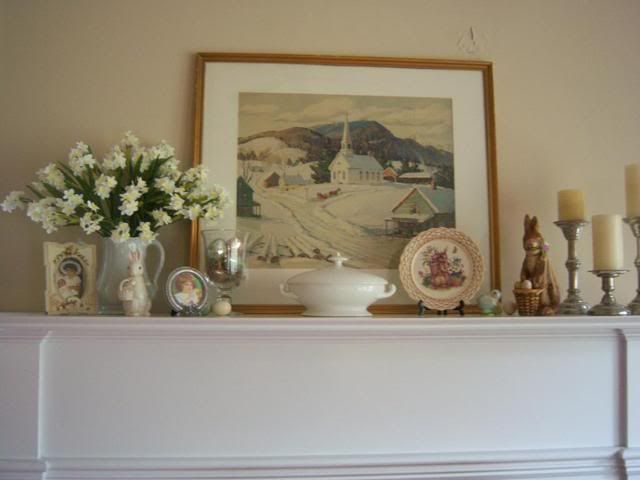 Finally - Front hall buffet -
Large bunny was a CTS find on clearance a couple of yrs ago
and the glass bunny was from GW last yr.
Large Cloche also CTS last yr..It had the nest inside and I added the eggs. DH seperated the glass from the base so I could take out the nest and put other things inside the cloche.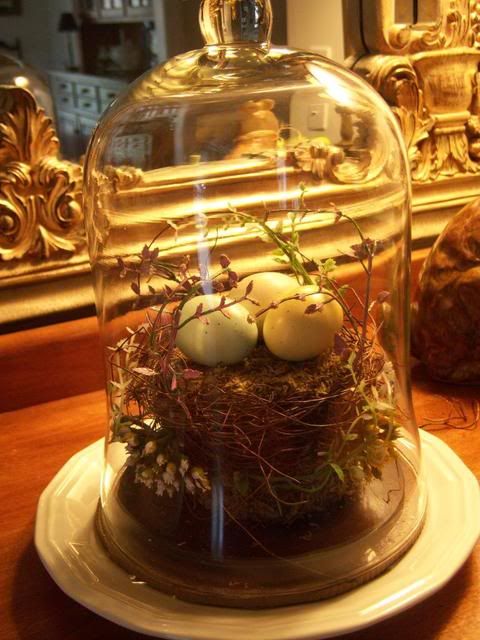 That's it for now...got to get 'hoppin' to keep up with the rest of you!
jane