Some Easter Decorations #1 (pic heavy)
Finally got myself together and finished some decorating..
I wish I knew how to do a slideshow like Karen so I don't have to show so many pics at once...
Here's my little white hutch again - decorated for this Easter...
I used some old and some new things. The Easter dishes are from Cracker Barrel that I've been collecting for a couple of yrs...
I layered a couple of dish patterns together as you'll see.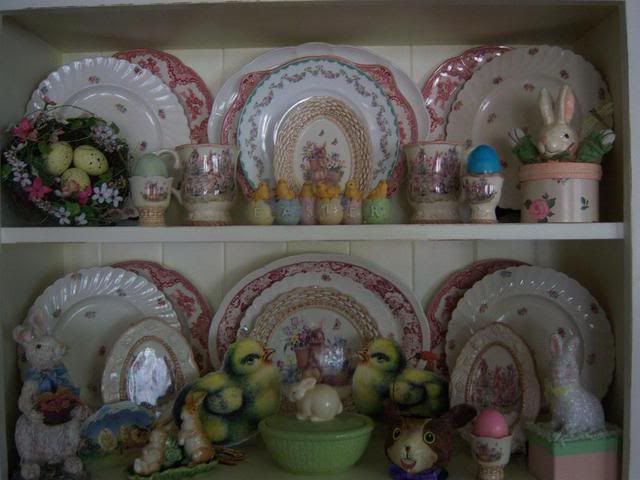 The nest and the easter chicks are from CTS - this yr..
The two bunny on boxes are CTS - last yr.
The White Dishes with pink roses are Royal Staffordshire - England...I got a set of them 'free' at the end of the Ultimate Garage Sale last fall.
The tall bunny on the left is old..the two bunnies are S&Ps from Cracker Barrel...the bunny on the green bowl was from ebay last yr...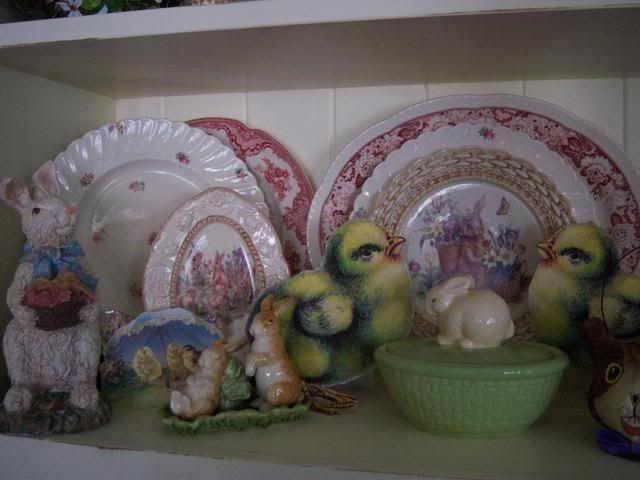 The Bunny container is Paper Mache from Dept 56 - last yr GW for $3.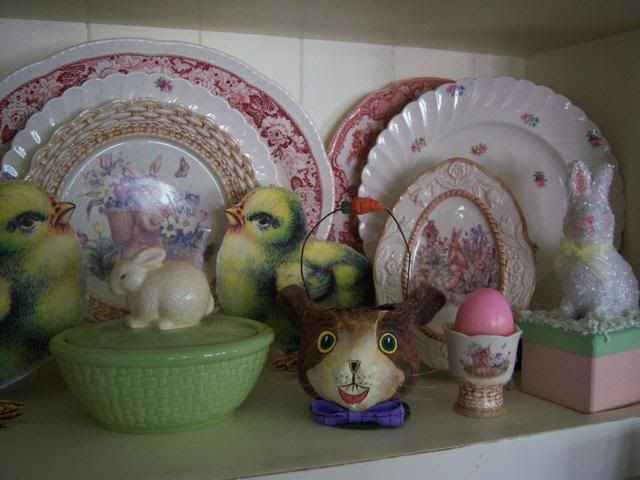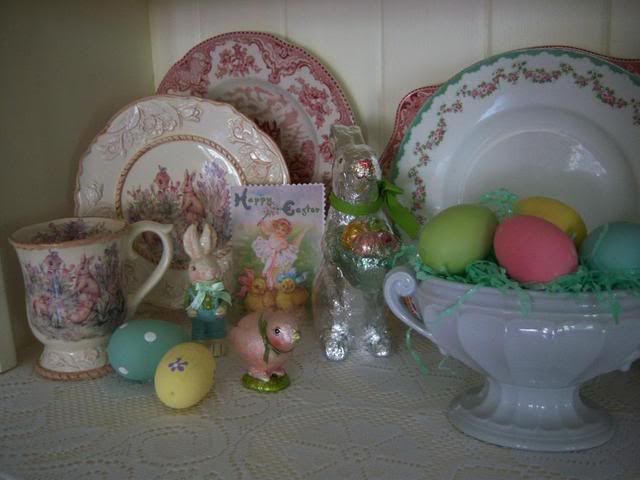 These bunnies from TS - are over a little TV cabinet -
The flowers are from CTS this yr..and have kept me hopefull that Spring WILL arrive soon!!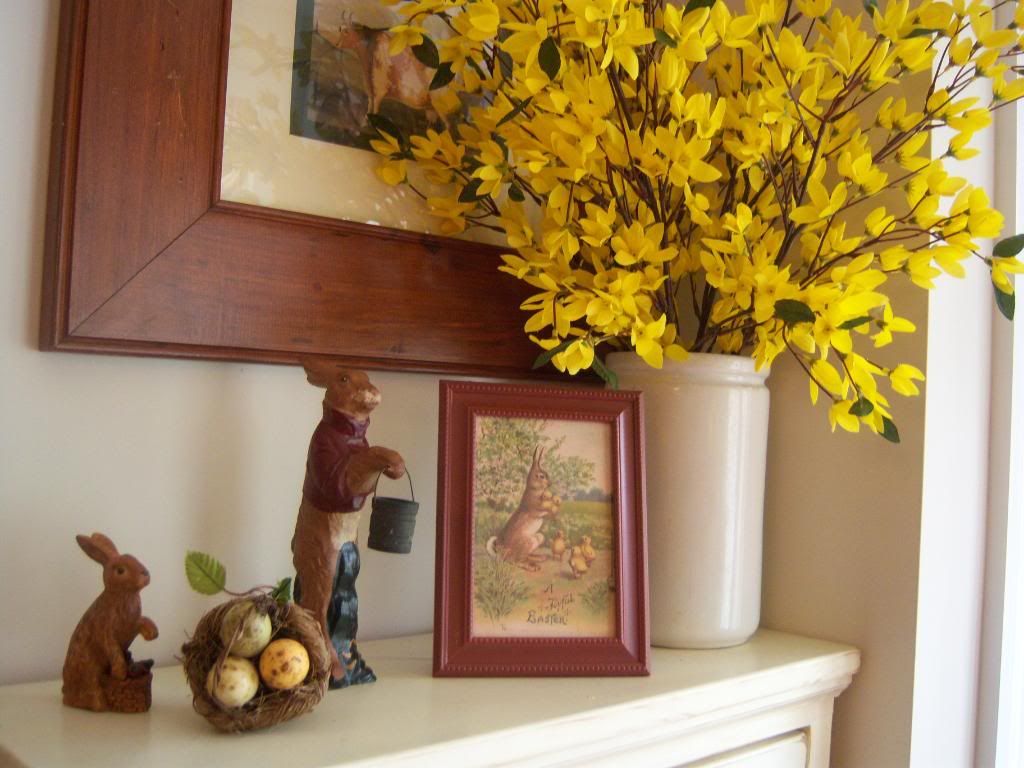 I'll be posting some more as I go..
Thanks for looking.
jane