Pocket door in an arched door opening..??..
In our new house design we have an arched entry from dining/foyer area into the family room. The arched opening will NOT be framed in any wood trim but just have rounded edges.
I would like the option of 'closing off' the family room from the more formal areas and am wondering if it's possible to install a pocket door into this type of arched door opening..??.. or do pocket doors require the openings be finished with wood trim..??..
Anyone do anything like this..??..
Thanks for comments, suggestions, links!
Edited to add: OK -- I found an example of this being done. Just not sure what the edges of the doorway opening look like.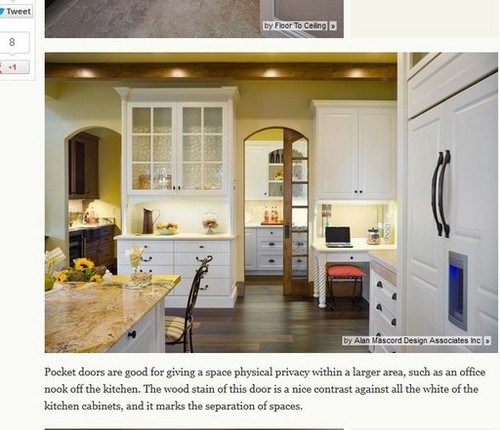 This post was edited by jannz77 on Fri, Mar 29, 13 at 17:15