Part II - Easter/Spring has Sprung on My Porch! (pic heavy)
jeannespines
April 16, 2011
Dollbaby was quite persistent today (kind of like my coughing!) ...so here she is again sitting in the GKids' other rocker on the porch...DH built that rocker some yrs back. That wicker-like trunk to the right of her holds "girly" stuff. The glass birdfeeder totem I put tog & shared on the GJ forum a few yrs ago: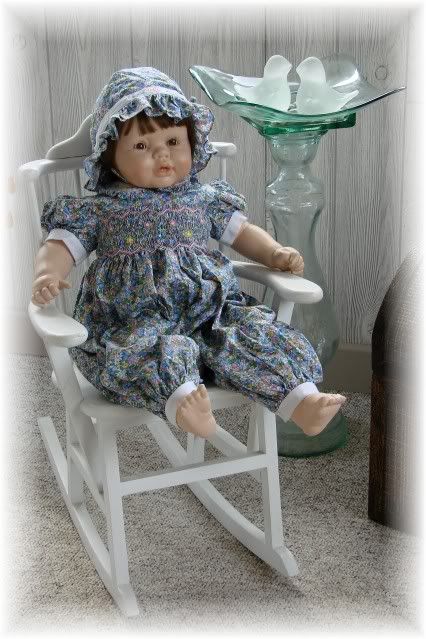 Spring is here! (at least per the calendar!)...so my little girl statue holding a bunny & little boy are back on the old dresser...plus the fountain:
Here's a closer view with froggy candle: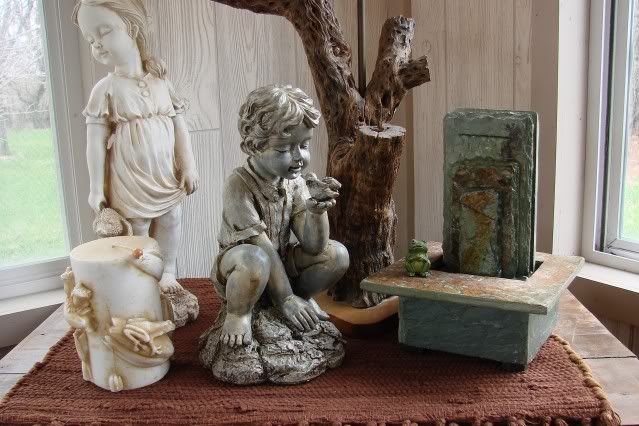 Another of my fav places on the porch to change holiday decor is the corner "door cabinet." It's made by DH from an old door from my sister's farmhouse which was torn down. I designed it & we added extra crown molding & such. Here's the top shelf w/seasonal bluejays:
Then the next 3 shelves...had to empty it & wash my Heisey Lariat elegant glass collection...(of course changing to Spring is good excuse for getting that done!)
Here's a close-up of the fairy shelf & the hand-painted large Lariat plate...the pink depression glass was my G'ma's..I don't know if it's a replicate or original...but I love it: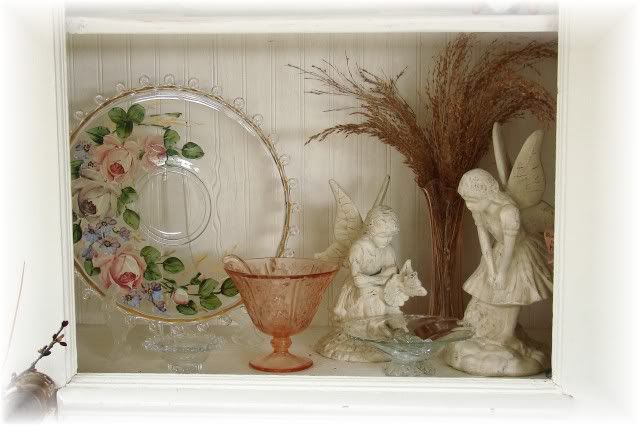 Here's bottom shelf...shows some of the intricate design of that great old door: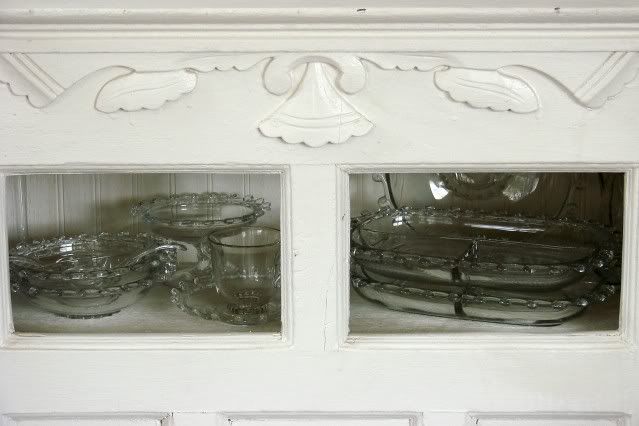 And I had to bring "Mama Bunny" out to the basket end table on the porch...here she is watching over everything: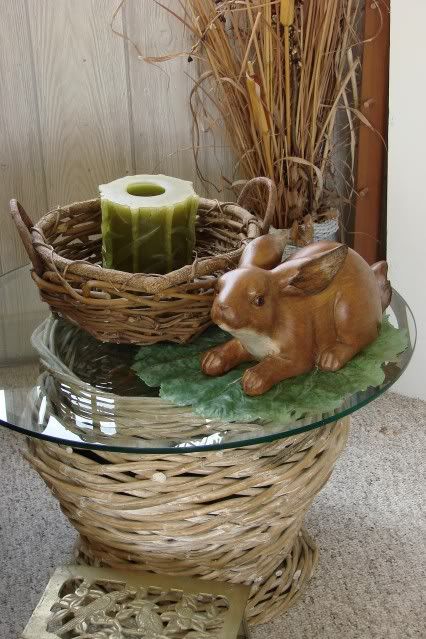 And here's a fullview of the door cabinet w/Mama Bunny nearby: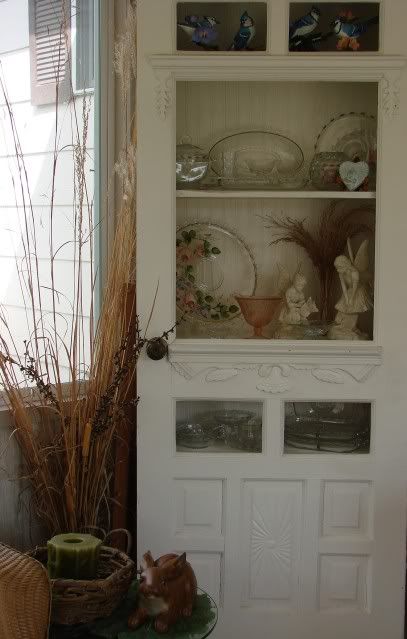 Now, if only someone would wash my porch windows, I would be done! :-) TFLookin'! Jeanne S.