Easter's Coming...Spring has Sprung on My Porch! (pic heavy)
jeannespines
April 16, 2011
I showed you this pic awhile back of the centerpc on my porch table...today I worked out there & got it lookin' quite Springy! (It snowed here last night after 80 deg last weekend!...thank goodness, it melted today!)
I found this framed pic I had stashed away...& added it to the Hoosier cabinet...it's an old calendar page...anyone remember those red straw cowgirl hats!!! The barnwood frame is one DH made me many yrs ago & I left it in it's natural state:
On top of the Hoosier, I fixed up this basket vignette of dried flowers ...& that bright Spring vase...a find sometime ago at HLobby: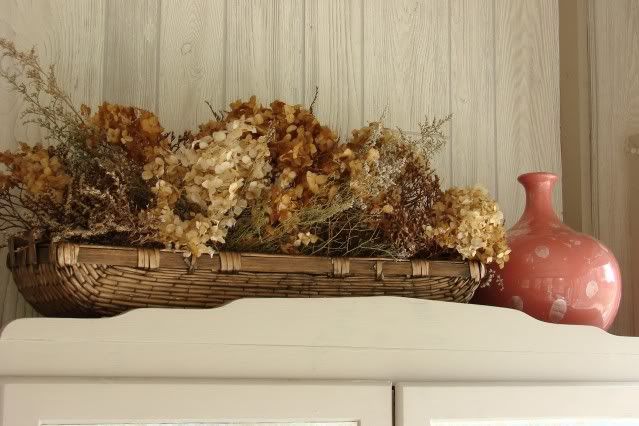 Here's a fullview of the Hoosier cabinet...Dollbaby insisted that she be a part of the Easter/Springy porch decor...so I brought her out. That's a couple bags of onion sets that will hopefully be planted within a week or two:
And my first tulips had bloomed today...even with the snow...so I had to bring one in: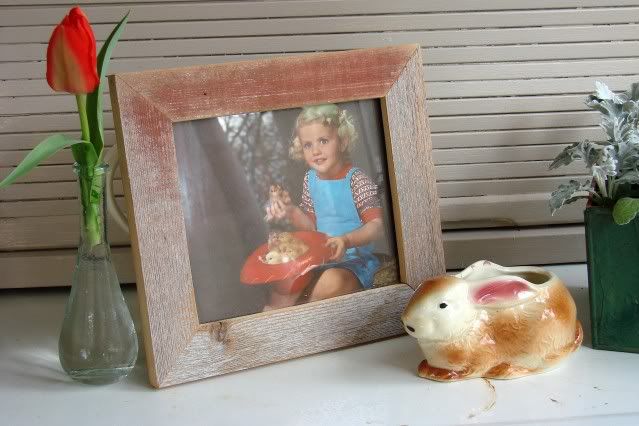 The cloth bunny that I bought at a TS in Feb found a home w/that green TS basket on the shelf of the wall cabinet:
And on the other shelf I added some "green" ... the egg in the green pottery has a light in the bottom & it changes color!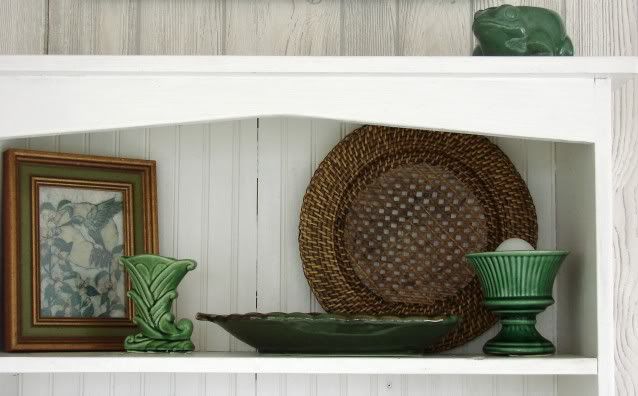 The print is a GS find of a hummingbird...they should be coming next mo or so...so I added that Springy green print: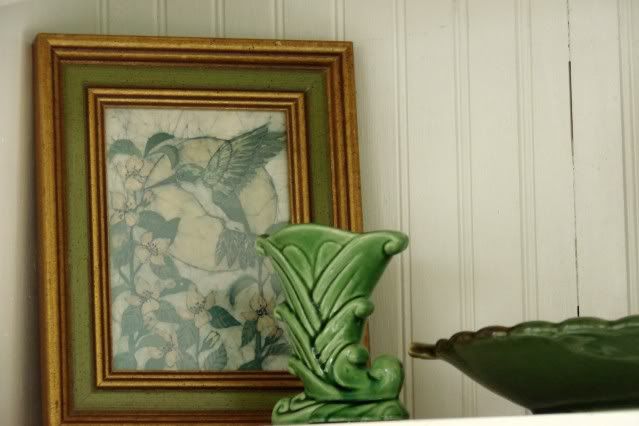 And the chicken/egg plate sits on the electric stove beneath the wall cabinet...that plate was one of the 1st things I bought after coming on this forum ...from TJMaxx:
Here's a full view of wall cabinet area:
Well, I'm half done! So I'll end here with these words of wisdom:
"There's nothing better than a good friend, except a good friend with CHOCOLATE." Linda Grayson, "The Pickwick Papers"
TFLookin'! Jeanne S.