My Easter Pics
lynninnewmexico
April 8, 2010
Well, I didn't get to put up any Easter decs, as we flew out to Tucson early the Thursday before Easter and didn't get home until Monday night. After seeing all your wonderful pics, though, I feel badly that I didn't get some of mine up . . . but NOT bad that I don't have to pack them all away now ;^D
Before I left, I was on the Williams-Sonoma site and fell for their Easter card wreath. It arrived here while we were gone, and our house sitter had it waiting for me. I just took a few pics of it to show you before I pack it away. The whole wreath view didn't turn out that good, so here's one from the WS site:
But, the close-ups I took turned out ok:
I really like it. It's 3-dimensional and gives the impression of old cards were cut out and attached to a wire wreath form.
And, this is where I spent my Easter, La Paloma Resort: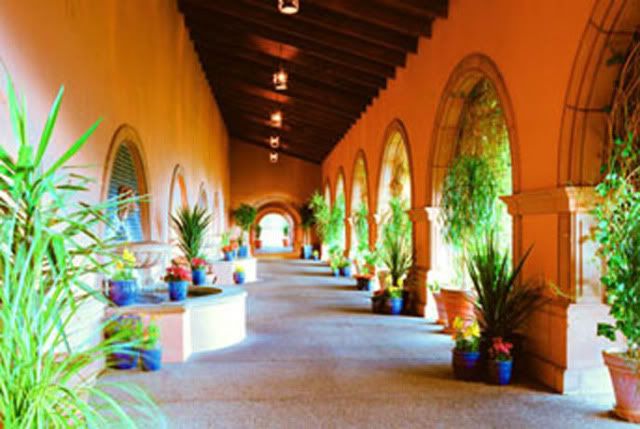 I took this on our way from the room to the tennis courts one morning: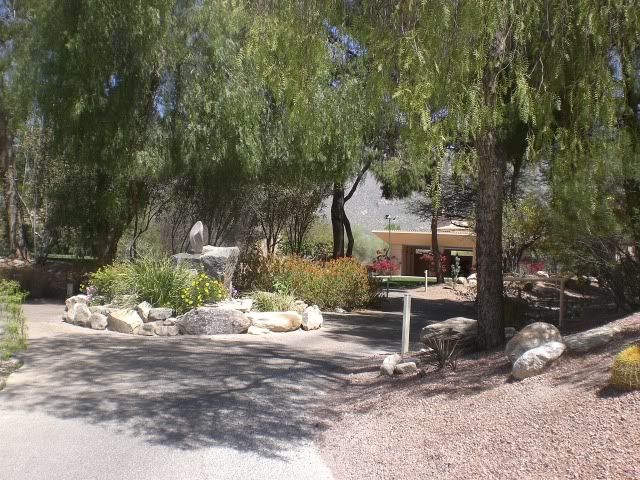 I took this from one of their restaurant patios: