feedback on our layout would be appreciated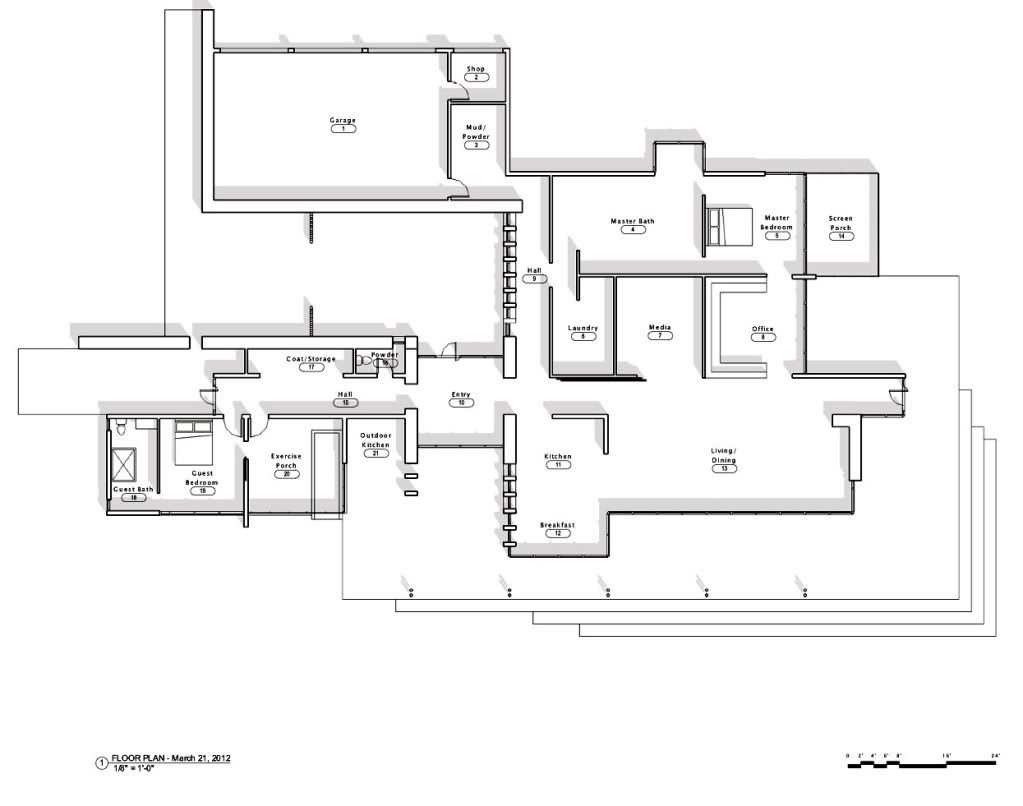 We still need to design our master bedroom and kitchen, but I'd love your thoughts on what we have so far.
About the house:
Our lot is in the country with nature views. The main view is to the south, which is at the bottom of the page.
It's just two of us with no kids. There is space on the property for a guest house which will address anyone wanting more bedrooms for resale.
There is a little scale at the bottom right of the page. The main hallway/gallery is 6.5 feet wide. That hallway will be taller and have opening clerestory windows. The house is aprox 4200 sq feet.
The kitchen, living and dining rooms will be open to each other.
Master:
We will have two closets, toilets, and sinks. We can easily expand the bathroom on the north side (top of page) if more room is needed.
There will be a small sitting area either at the foot of the bed or on the north side of the bed. The screened porch will probably be moved so we don't block the view.
Kitchen:
The south bump out of the kitchen will have the kitchen table. I picture the sink being on the west wall so I can have a window above it.
In a few days I will post some ideas for the kitchen and master to get your ideas.
The big space outside of the entry will be an enclosed courtyard.
The entry to the property is from the NW.