Bathroom Disaster, Please Help?
Jadestarwolf
June 14, 2011
Hello, I've been having a terrible time trying to clean this old bathroom that has been horribly neglected and I'm just not sure what to do about it. I've cleaned all the porcelain and smooth surfaces already, but the floor is carpeted and the walls are textured. My roommate doesn't have control over himself when he uses the toilet so his urine has coated the carpet and wall in near it and because I've been busy at work and helping my grandma, I haven't been around much for a few months and it's had a chance to ... turn unpleasant. My landlord is coming in for a problem with the pipes in the next few days and if I don't have it clean, I'm gonna get booted.
I dunno if it helps, but here's a picture of what it looks like: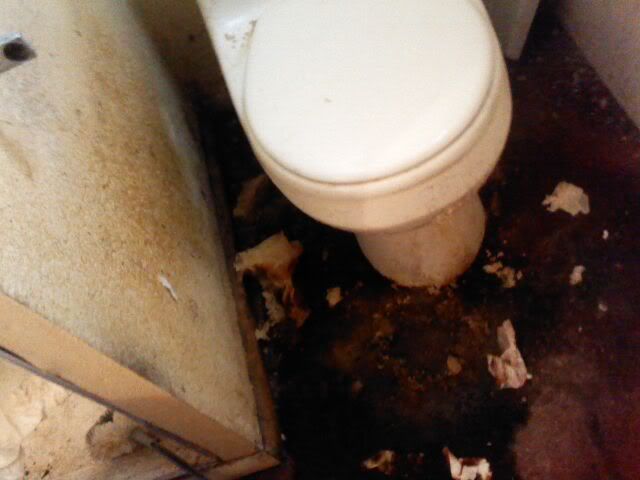 Although I must warn you that it is really disgusting. Any and all advice is greatly appreciated! I'm just completely unsure how to deal with this mess and I don't have the money to hire a professional. Thank you very much for your time.