Belated Easter Decor pics & Dollbaby (pic heavy)
jeannespines
April 4, 2013
Starting over again .... just finished a long post & it 'errored' again ... so I'll try once more.
Here's some dining room pics ... we had a good, busy time & I didn't get these posted earlier ...just my porch table pics @the end of March. (sorry~~)
The buffet & shelf:
My big brown bunny again this year: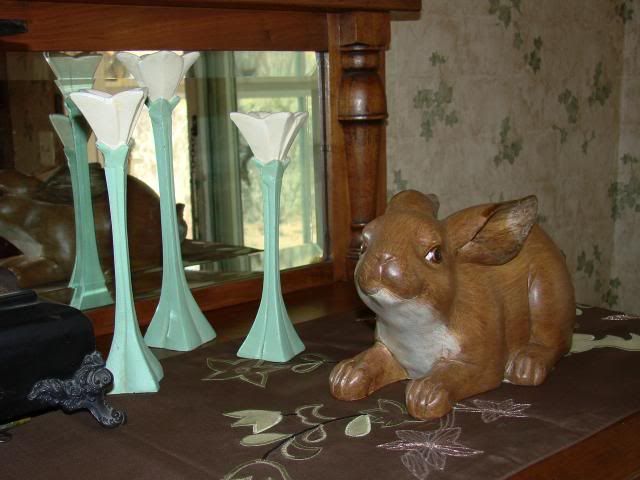 A view from the table/dining room light (handmade stained glass ... as old as the table/buffet):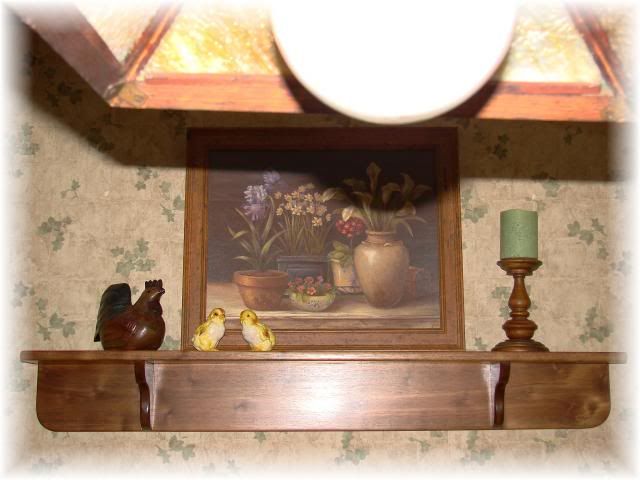 Across from the buffet on the backside of cupboard is that black metal framed mirror ...I am changing it out for diff holidays ...here it is w/an Easter card & old pic of my sis/me long ago: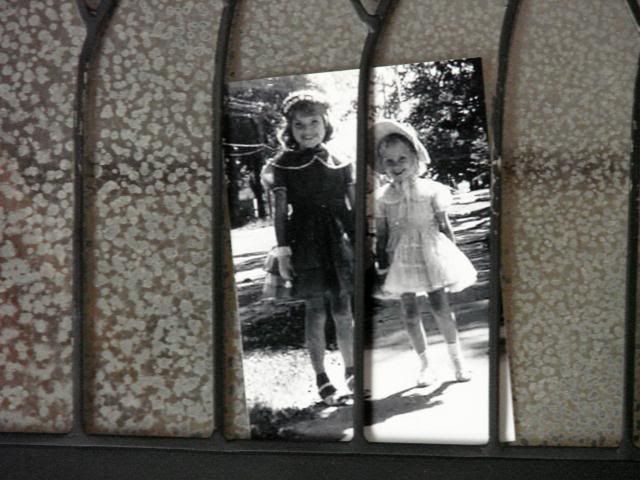 & by the buffet on this little suitcase cabinet is that beautiful cloche I bought last yr ...I plan on decorating it more for diff holidays! Here it is with a garden fairy statue:
Ok, I better quick before this disappears ... I'll add more to this post. Hope you all had a good Easter...I loved seeing your pics ... TFLookin'! Jeanne S.