Bunnies & Chicks Galore for Easter 'decor!' (pic heavy)
jeannespines
April 4, 2012
I've spent the cool morning doing some Easter decorating (since it's 4 days away!) & getting ready for family to come home...enjoying the warm Spring/Summer weather so much that haven't worked inside at all!
So here's my porch bunnies & chicks all ready for Easter Sunday!
Porch table centerpc...my Mr/Mrs 'farm' bunnies that I've shared before along w/wire basket of eggs & a couple new lil' chicks that I got yesterday shopping w/a friend...oh, & best of all...that 'white egg' is a lighted egg that changes from red/blue/yellow/green/purple/on & on...I got it a couple yrs ago at a specialty shop: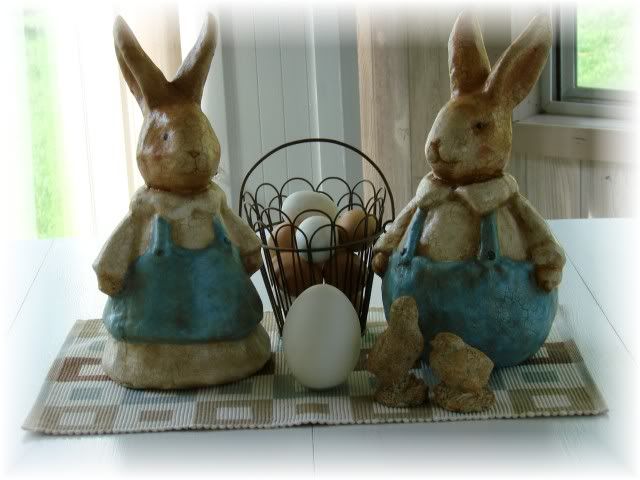 Here's a close-up of baby chicks...very rustic looking..I'm hooked on baby chicks for Easter!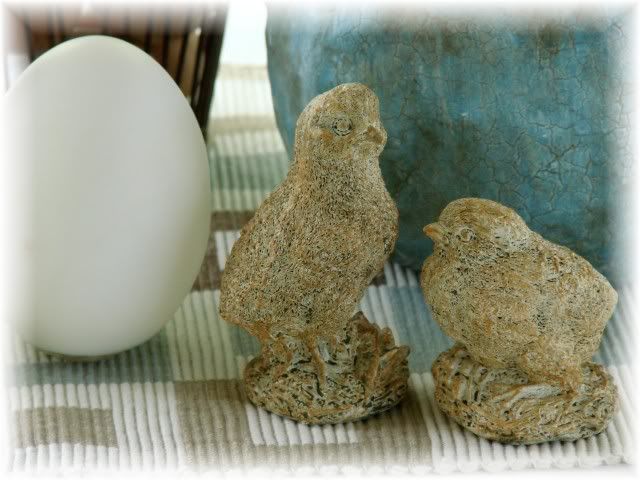 On the end table is a very special 'scrapbooking birdhouse' that my sis did up for me for Christmas...we are both 'survivors' of sorts & it opens & has inspirational sayings...looks cool w/old corn stalk basket & Jade plant that wintered over in the basement: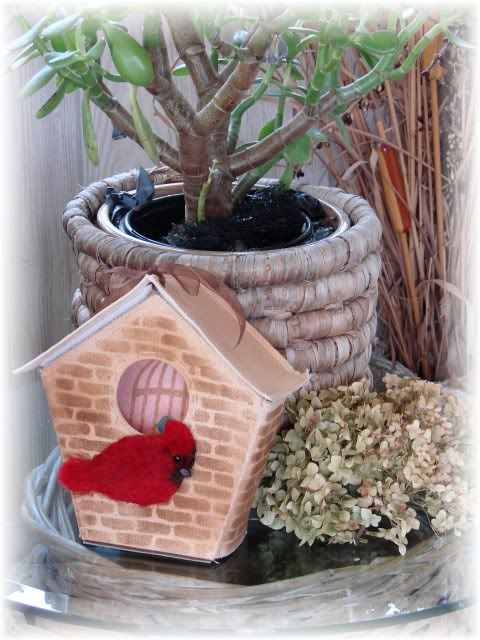 Also out here is the wall shelf...these Easter block letters I got last yr at Hobby Lobby...moved 'em here, well, I've had them everywhere last night & today...but here's where they'll stay...most things are TS finds here & a couple gifts: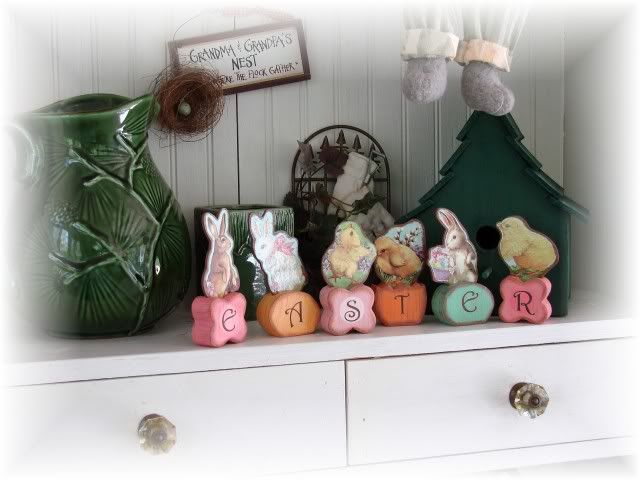 Here's a closer view of the blocks..love the 'vintage' look of the chicks & bunnies: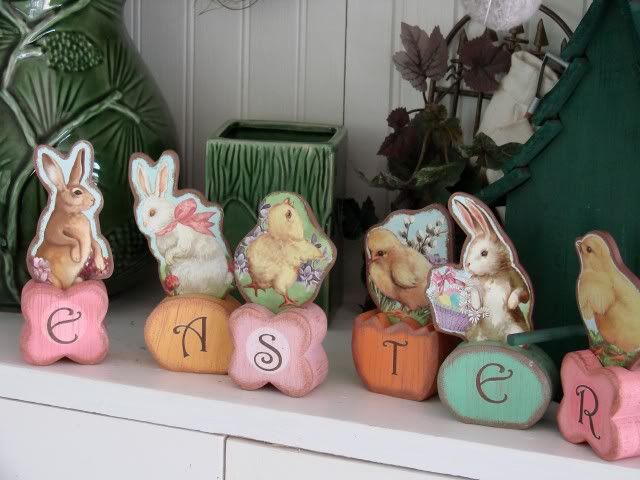 A full view of the hanging wall shelf: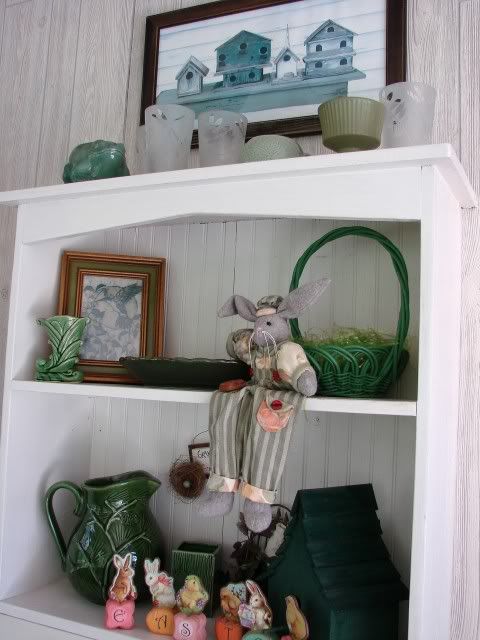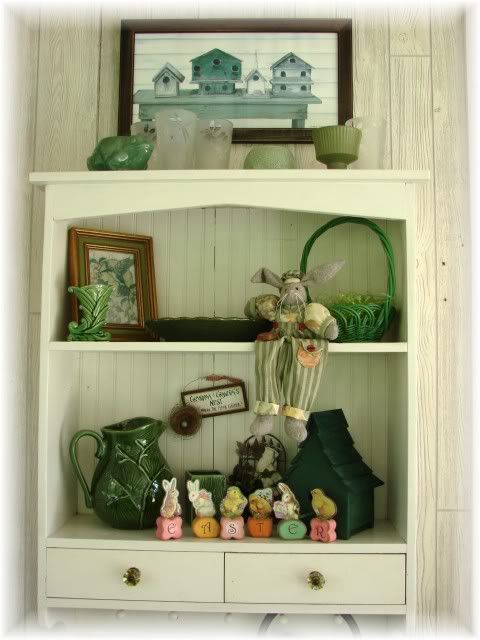 and close-up of top...glasses were TS last yr ...as were the vase, frog & cup...pretty green...thinkin' Spring:
And my TJMaxx chicken/egg plate I got a few yrs ago...inspired by the 'Enablers R Us' on this form...I love it ...it's sitting on porch electric wood stove right under the hanging wall shelf: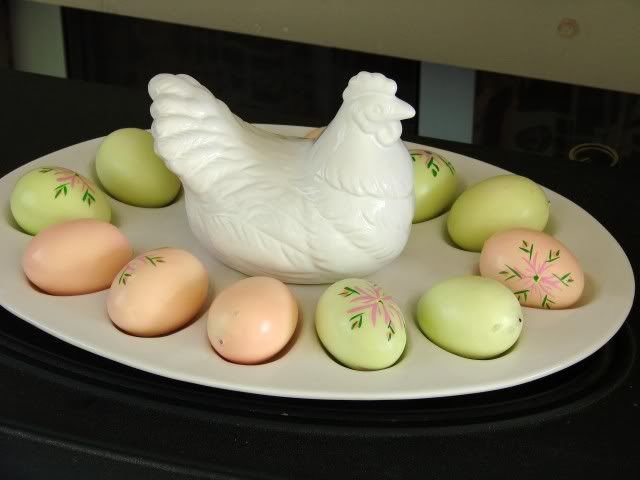 Alot of porch pics...I'll post some dining room ones on a separate post. TFLookin'! Jeanne S.