My Nell Hill's inspired arrangement
Hi :)
I read a post a few days ago imploring the forum to not forget to check in or post pics and thought I would contribute a little something. I am also thinking of doing something for the Earth Day Tablescape thread, but haven't come up with a good idea yet!
I was checking out the blog Mary Carol Garrity is doing now and saw this idea. It was super easy since I used faux ferns I already had and cut some boxwood and rosemary from my yard. The rosemary makes it smell so good! I highly recommend giving it a try :)
I've fiddled with the sticks a few times, they were a little splayed out and I tightened them up later. I may add a few little ones today and see how I like that.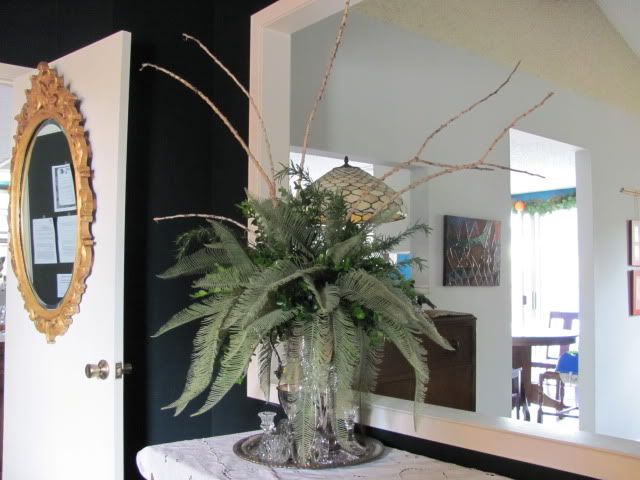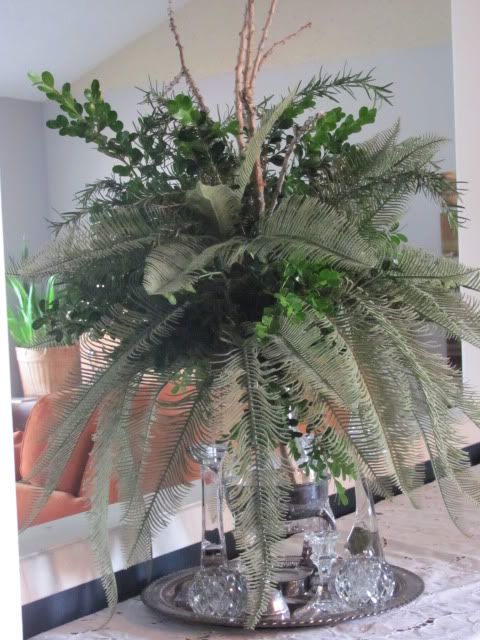 Here is a link that might be useful: The inspiration