looking for a pedestal with some heft
thisishishouse
April 24, 2014
Does anyone know of any pedestal sinks that have a bit of 'mass' to them? Something that looks substantial? Most of the pedestals we've found so far seem too dainty or elegant for what we're looking for.
As an example, we saw this one at a local antique shop. Like it's proportions, but it's priced way out there.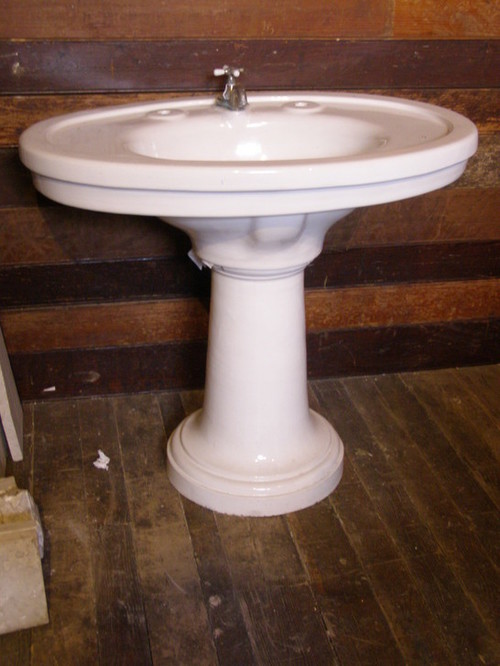 Wondering if anyone's making something like this.