Another Easter Table
I put this table together real quick...was originally doing a place setting for 4, but one of my small green bowls broke! :( so here it is with just 3!
The egg cups are Cracker Barrel.. small green bowls are the same as the pink ones that were in my first Easter Table...they're from CTS..
the white dishes are Martha Stewart/Macy... Yellow Plates are TJM and the large creame plates were from GW .
Napkins are MS..Green Flatware - CTS...
The Green Stems - HG...S&P - CTS/on clearance $1...small Grn Teapot - TS.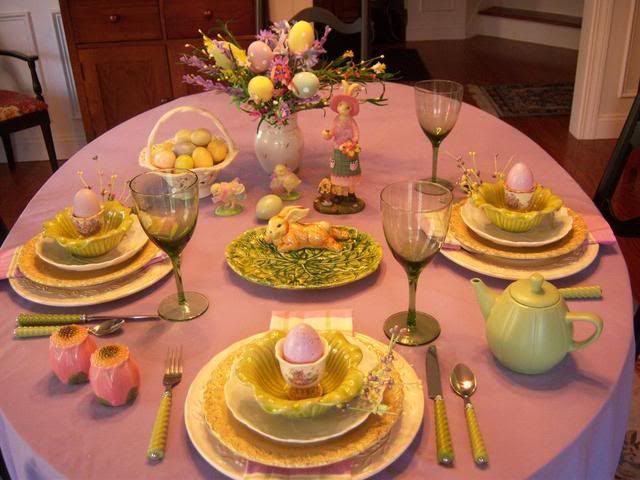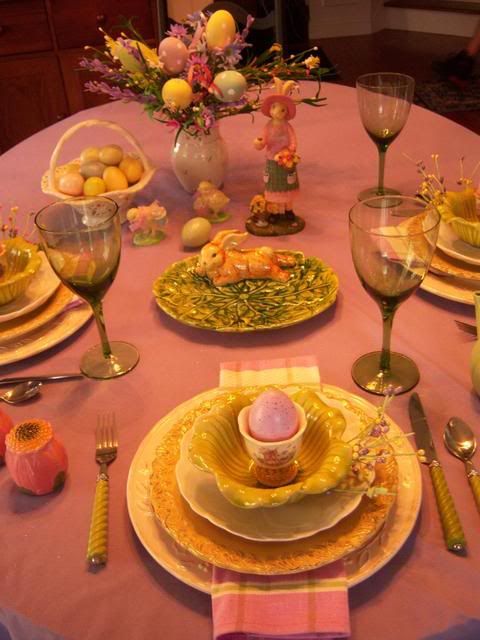 Bunny on cabbage leaf/GW...Lady Bunny, I've had forever..
Vase/Laura Ashley...flowers - CTS...chicks and eggs -
Michael's and Lovely cut out basket - Punk!....
Sorry if I repeated some pictures..but hope you enjoyed looking.
jane