Easter Table
I put this table together today...it's been a while since I've done a table... (not like Kathleen/Candy or Punk) the 'Duracell Bunny's Sisters'... I'm pooped!!
These flowers were originally DD's, from Michael's.
I only took Half of what she had, to make this arrangement.
I only found three of these plates (Laura Ashley) from GW last yr @ $1 ea. I'm on the hunt for one more.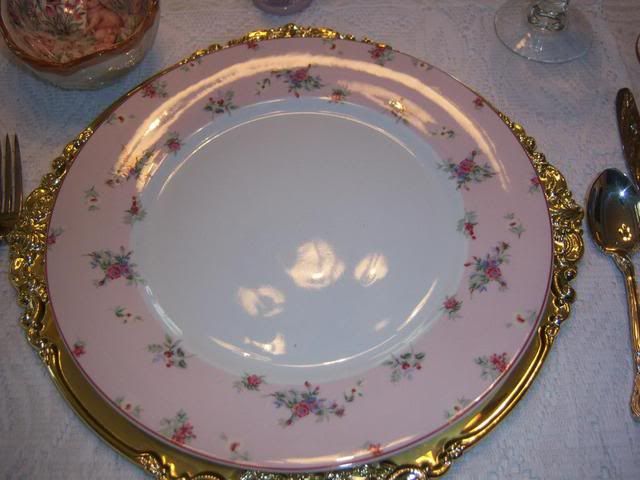 I layered them with Godinger Chargers (etsy)... my 'freebee' Staffordshire Floral Plates..White Plates TJM and Pink Bowls CTS.
The Pink Glassware was from the Ultimate Garage Sale -..Small Stems - Consighment Shop - both 2 yrs ago.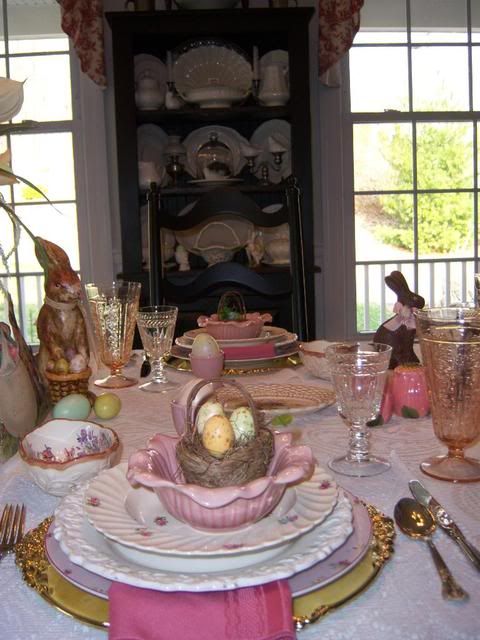 All the Chocolate Bunnies...were the ones I made last yr with the kids - (chalkware).. using my antique choco molds.
Different Lighting - the little bunny bowls are CB and the pink bunny egg cups are CTS.
Here's the small black hutch in the DR. This time around I used some of my White Ironstone..and snuck Punk's White Basket..it fits in beautifully - don't you think?
The small white birds are from Michael's.
A few days ago, I mentioned that I wish I bought another large Cloche well I was in HG the other day, and there it was a lone Cloche just waiting for me to take it home!! whooohooo!! The little yellow bird was also from Michael's.
The nest I had from another cloche that I bought from CTS last yr.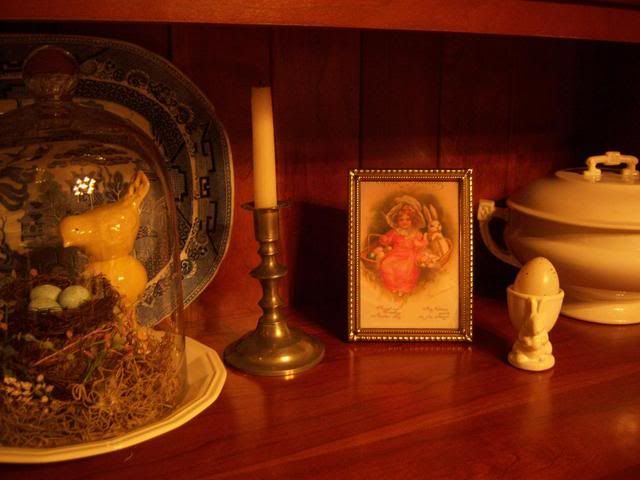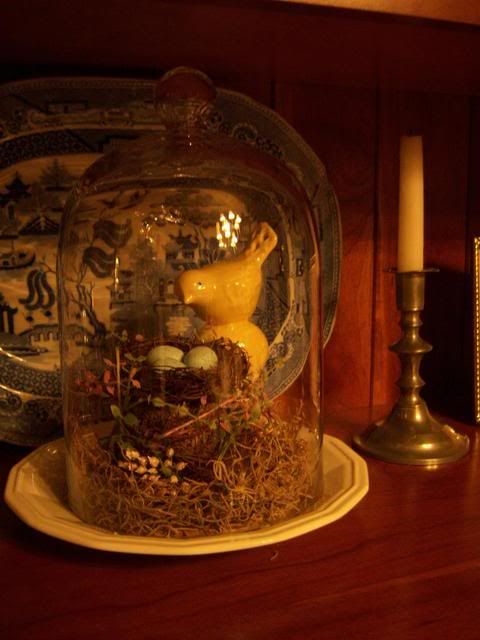 HOpe you enjoyed looking...hope to get some more done soon.
jane