Good lighting from sconces with shades at vanity?
I had a bad experience finding sconces for my guest bath reno and found that I really didn't get good light for using the mirror from lights that had shades. But, I really prefer that look?
I put Pottery Barn sconces (Sussex tube sconces) in my daughters' bathroom and they provide great light, but might be a bit modern for our master bath look?
Can you get GOOD vanity lighting from sconces with shades? Any tips or suggestions of specific brands?
I've attached the photo of the master vanity - there are individual mirrors above each sink - they are Uttermost 27" x 42" tall with room for sconces on each side of them.
(The vanity will have at least three sconces, once between each mirror. Possibly four - a single, then double, then single depending on the fixture. As for other light, there is a hanging chandelier in the room back by the tub, but I didn't want recessed overhead b/c it provides such shadows on your face.)
I put a link to the ones I like below - the paper shade on it is awful (and doesn't come with it,) but I just want to be sure there is good light in our bathroom!
Your thoughts? Thanks!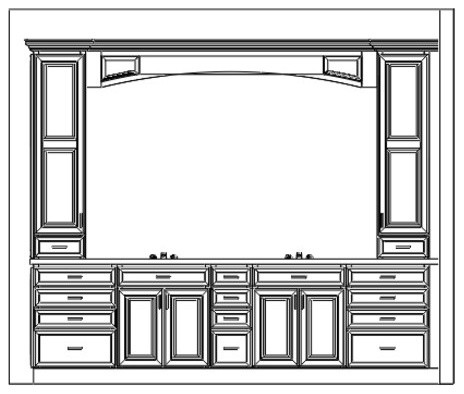 Here is a link that might be useful: Visual Comfort Suzanne Kasler quatrefoil sconces I like >>
This post was edited by akcorcoran on Fri, Mar 15, 13 at 22:58