St. Pat's Vignettes
Decided to do a few St. Pat's vignettes to keep my mind occupied & keep my sanity!
Being Irish, I had to do them & maybe St. Pat will bring our family some good luck. We could use it!
I decorated around my current decor on my mantle.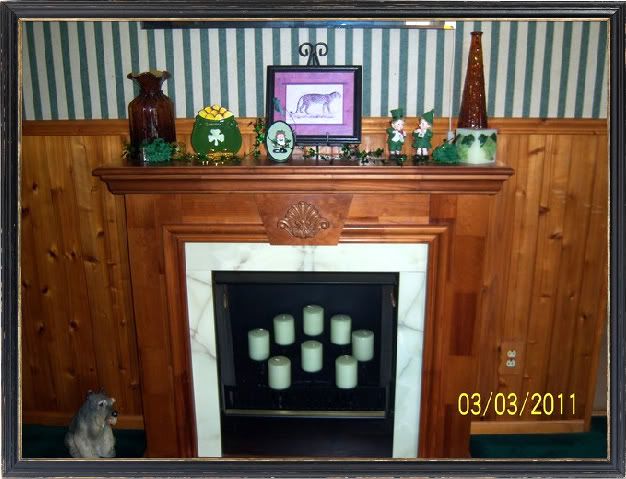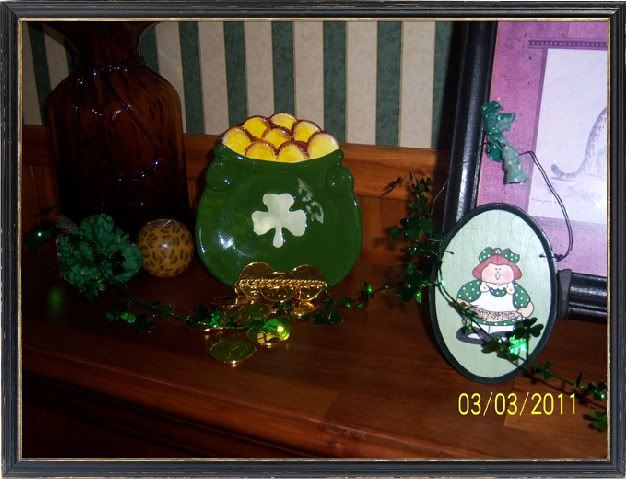 Tea set & some Irish plaques with sayings on them, each candle has a different saying. Tea set is from Home Goods several years ago, I've used it for Easter & spring before.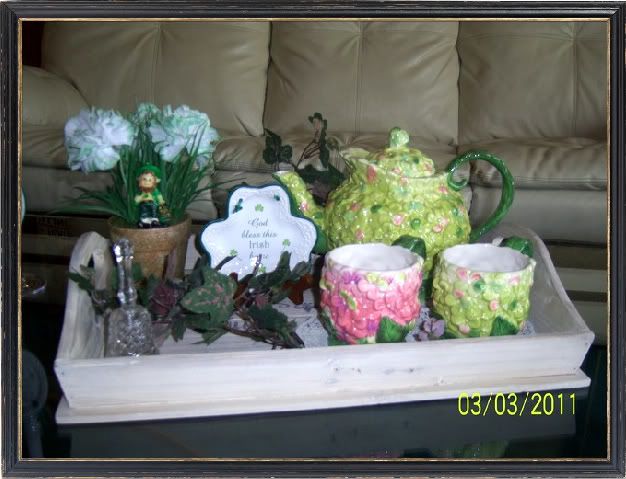 Lastly, the corner of my kitchen counter, adjacent to the diningroom. The little guy & the Irish runner were both from garage sales last summer, had to hold on to them to use them. Folded the runner since I was not doing a tablescape this year.