St Patrick's Day Table and Mantel
nana2010_gw
March 16, 2011
Finally got my St. Patrick's Day Table done, and my DD was able to come up and post them for me. When I was putting it together I kept thinking of the Irish ballad Forty Shades of Green. As you can see not everything is Kelly green. I planned to use a Leprechaun and his pot of gold, but he went on my mantel instead. The gold placemats are from Christmas several years ago. The clear green plates under the salad plates I've had for awhile. The ramekins and the plate under the CP are depression ware.
I just found out my camera has a zoom feature. so i took a picture of the detail on the boot. [I'm having too much fun]. The goblet and wine glass are similar but I had the wine glass and the goblet came from CTS. The sugar bowl and creamer, little harp and the stained glass Celtic Knot window hanging were gifts. I don't know if you can see the pattern on the table cloth which depicts symbols of Ireland.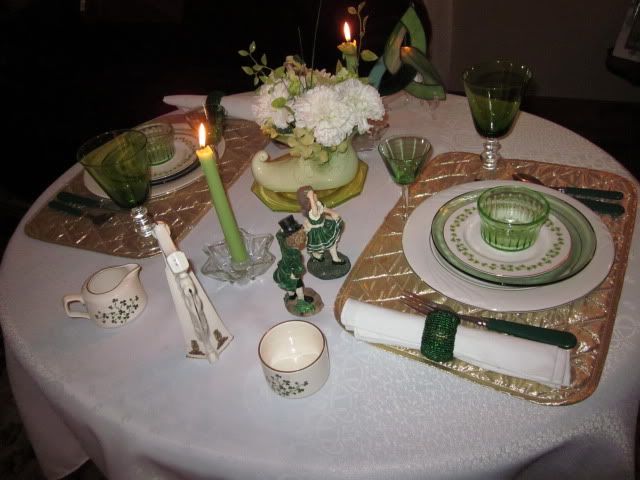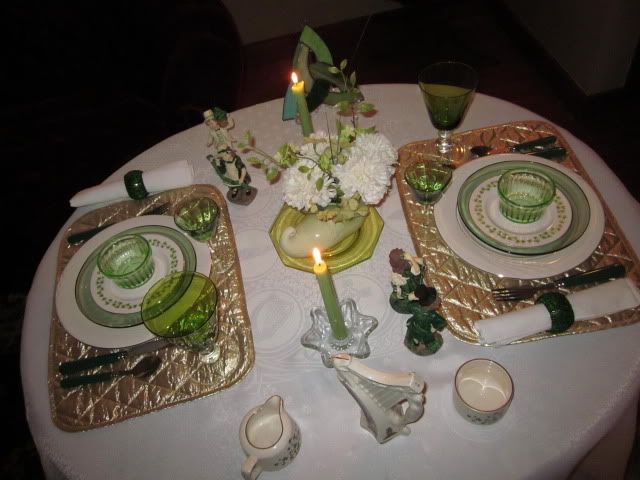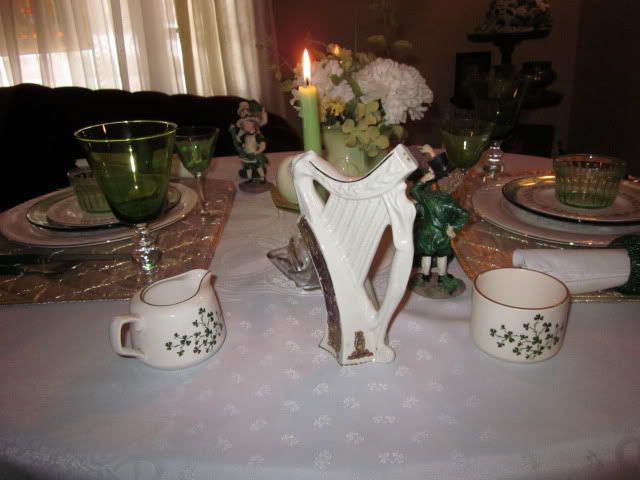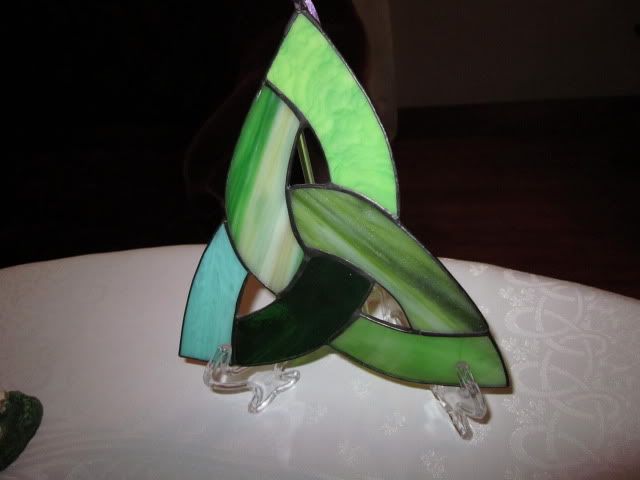 This is the first time I decorated my mantel for St.Patrick's Day. King Brian was NOT in favor of having his Pot of Gold where anyone could see it. He likes being where he can keep an eye on things. so He went on the mantel.
TFL
Nanak