First floor plan!
Hi folks. I'm looking for some feedback on our first floorplan that I've received back from architect.
There are a couple of things I'm not crazy about on it, like the rear access to master suite and laundry room. Also, the view out my kitchen window is RIGHT next to the garage.... Not super keen on that.
Anyhow, I'm hoping all you experienced folks will take a look and give me feedback. I have thick skin, so let it rip!
Thanks!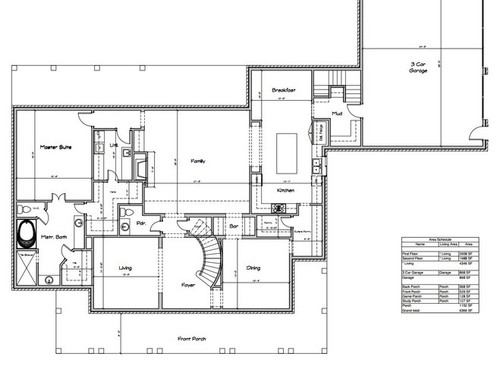 Here is a link that might be useful: link to floorplan