Easter porch
I am so attracted to the easter decor while shopping, but absolutely did not want to buy any Easter decor or decorate for Easter. (No kids or grandkids).
But Our front porch looks so sad.....so I gathered up all stuff I had stashed.
Surprised me, how I DID own Easter decor. Lol
Maybe by the time Easter comes, it will be warm enough to have outdoor plantings.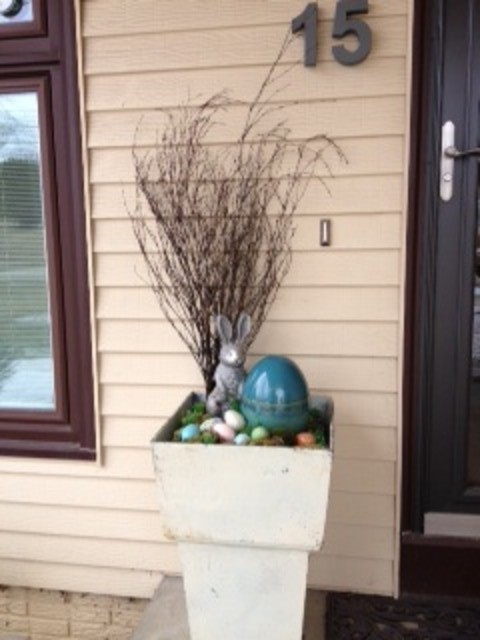 This post was edited by katy--b on Tue, Mar 11, 14 at 15:20