Dollbaby...Ready to Celebrate '1st Day of Spring' March 20th
jeannespines
March 5, 2012
Here's Dollbaby's Spring outfit for March:
She's decked out in her frilly hat & yellow/orange gingham consignment shop dress:
Even her lil' "Bee" socks shout SPRING ...TS find 50 cts & her outfit a consignment shop find: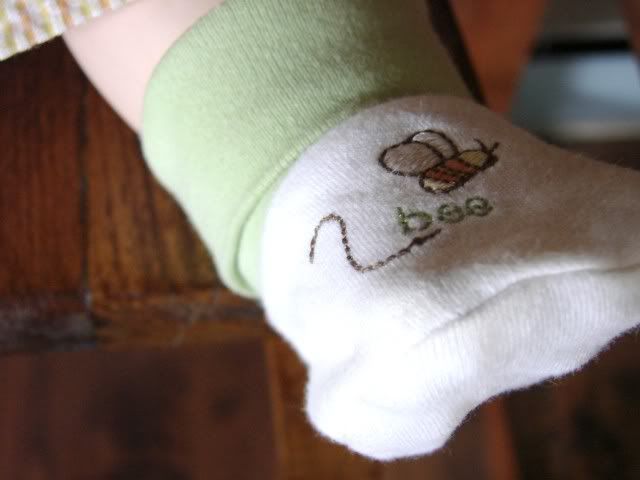 (the opposite sock says "honey" w/a bee hive)
A close-up of her 'tray-scape' ... ruffled doily, green depression glass plate, milk glass plate & white cup ...& the gift that TJ sent her around Christmas ...a gardening hat ornament w/tools & seed (thank you, TJ!):
The lil' fuzzy duck is an applique I found in my sewing junk.
And here's a full view of Dollbaby ready to celebrate the '1st Day of Spring' Holiday!
TFLookin'! Jeanne S.
(ps..I posted dining room Spring decor on a separate thread)