My New Medicine Cabinet, Pocket Door Hardware, & Pulls!
I got my medicine cabinet installed on Thursday as well as my pocket door hardware.
My carpenter/cabinet maker did it again with the medicine cabinet! I will buy some plastic shelves at a nearby plastics company. I will install my LED light at the top inner surface. There will be an infrared on/off switch to operate the LED strip. I will put a sticker on the inside mirror to prevent infinity from taking over the infrared beam.

My mirror. See my thinset stained paints and tile laying on the floor. I didn't get any tiling done this day:


Lovely dovetail joinery: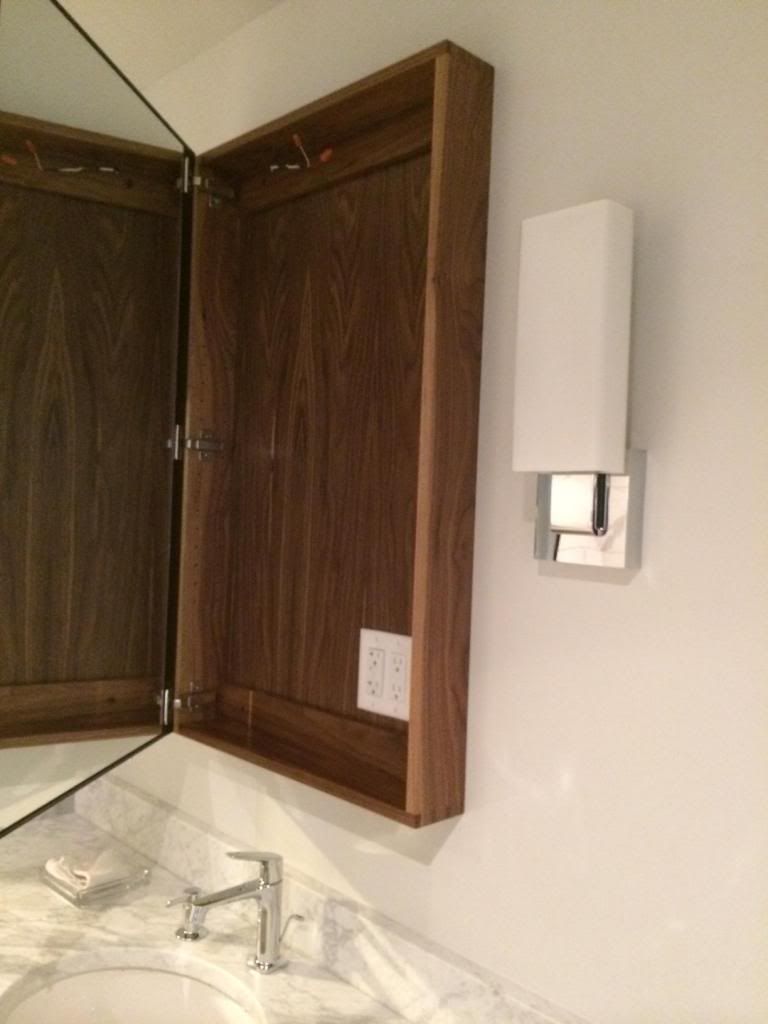 My pocket door hardware is Linnea. The little pull above the latching hardware is by Sugatsune. I got them both online. They were the hardest door hardware that the carpenter has ever installed! It took the skill of carving out a double mortis in both the door and the jamb. But they look great. I didn't want the door cut up to install the other kind, which takes a chunk of material from the edge of the door. This hardware is setback like a typical door knob.
Inside the bathroom door, with locking switch. The outside can be turned open with a coin or screw driver in emergencies, to unlock the door:


Note the exterior mechanism. The latch is extended in the locking position. But this is not the way you use it. You turn the latch once it is closed, to lock the door:


The locking mechanism and the pull that has no moving parts: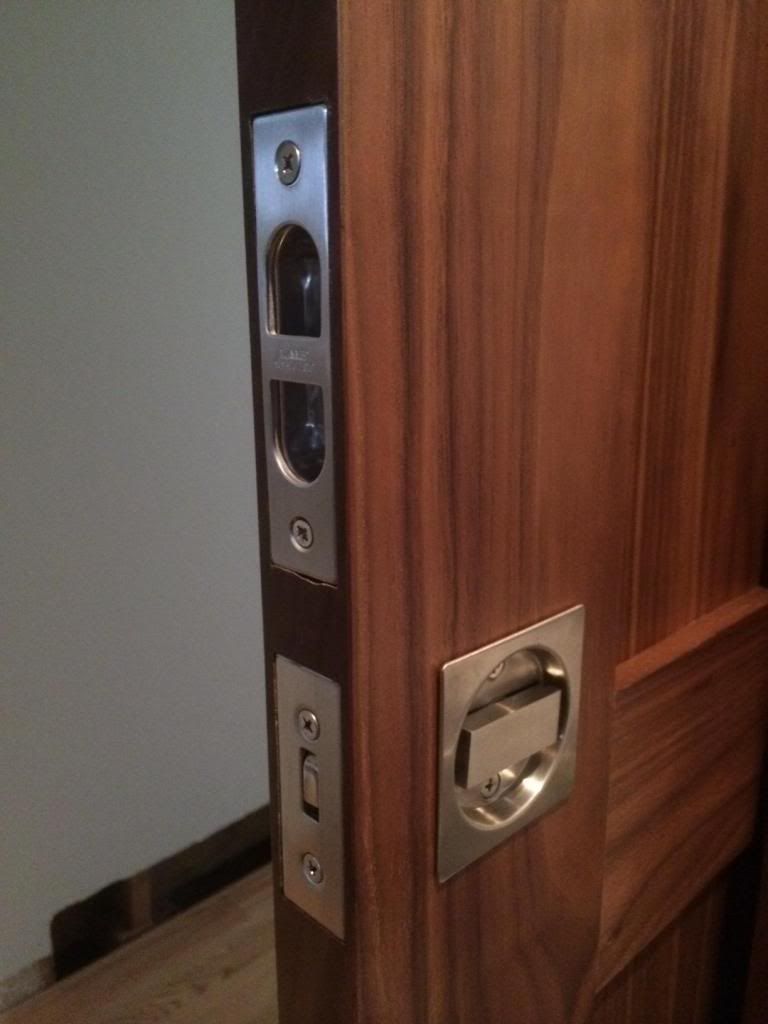 The jamb section that receives the locking latch:

Here are my pulls for my drawers and doors: