Caulking the change of plane ?
What should the change of plane caulk joint look like? I have a Swanstone shower pan which has a lip of about an inch. The original caulking done by the installer was a "coved" joint overlapping the lowest tile and continuing onto the pan's lip. Recaulking has been done the same way. However, I feel that using the squeegee shortens the life of the silicone as it tears the thinner, more fragile top edge.
Should a correctly done caulk joint look like the coved look or the recessed hidden one in my sketchy sketch?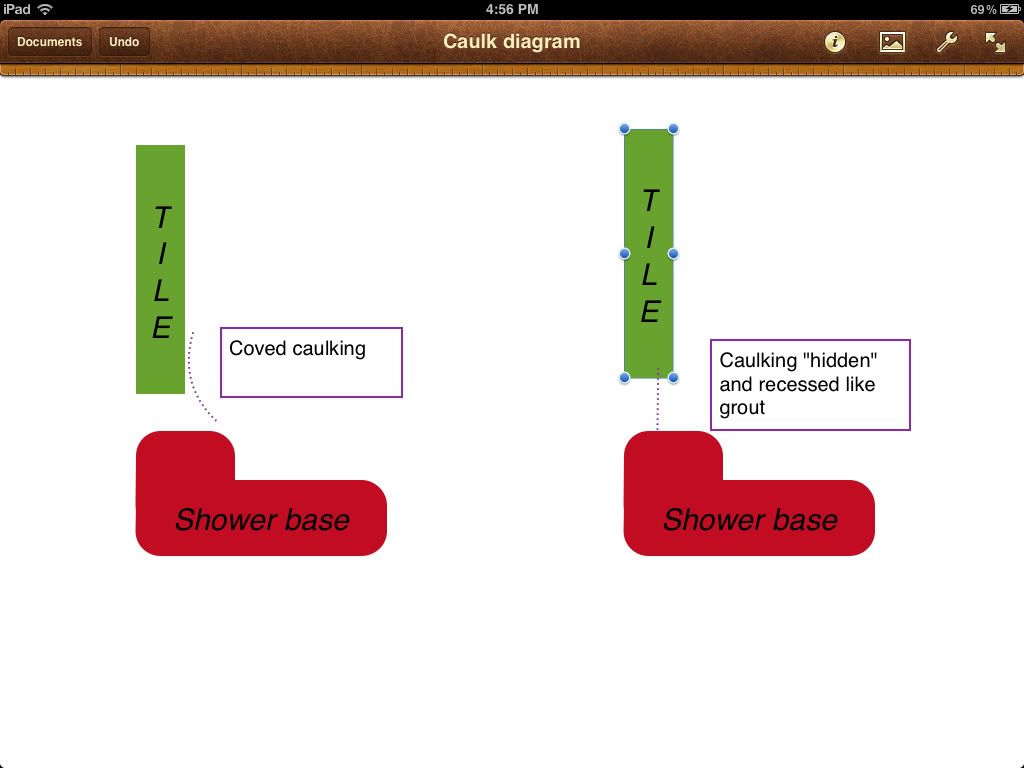 Helene