Valentine Decor on a Blizzardy Day( Pic Heavy
jeannespines
February 1, 2011
A good day to be indoors ... blizzard warnings, more snow, & now an even more windy blizzardy evening...so wanted to do something , so worked on Val decor. Here's the right side of the buffet:
The red glass heart was in a Secret Santa pkg from our frou here on this forum...we SS'd on the GJ forum.
Here's another view w/Val vine tree:
On the left side of the buffet I put one of my Boy/Girl pottery vases & added red roses ...plus the apothecary jar of buttons...4 cotton napkins & rings made from silverware (Made in India):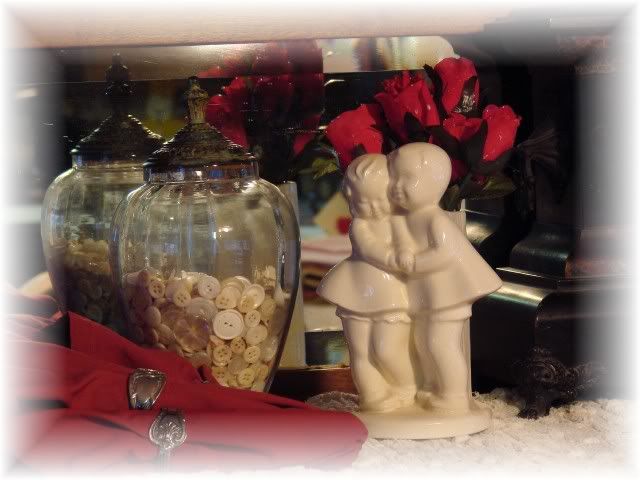 The table centerpc is that hammered aluminum stuff ... each pocket has a glass insert (for dips or whatever)...I've put glass candleholders, buttons & a bit of red glass-lookin' garland in each...a pair of love birds are snapped to the top:
Here's a full view w/Val vine tree in bkgrd:
On the vine tree I added a new strand of glass berry garland that I got before Christmas ...& tucked in faux berries here & there...I love the white birds ... so moved those in from porch tree & removed the red ones from Christmas:
Still use those red stained glass hearts I got many yrs ago from "Tenderhearts" ... a sales catalog...& a added a couple new birds that are a bit smaller (hard to find these resin clip-ons):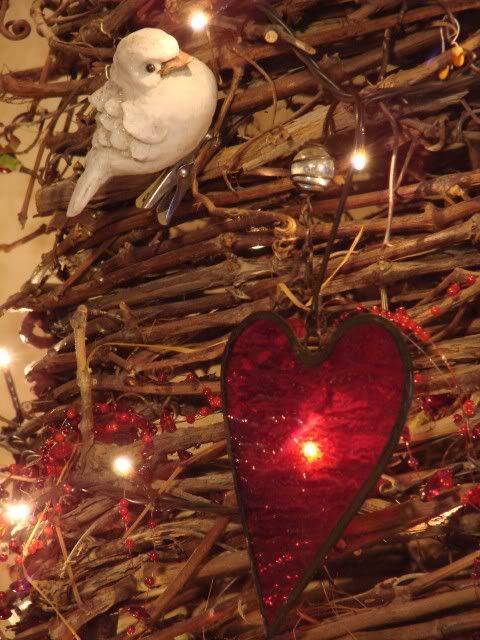 Here's a full view of the tree lit up by the buffet: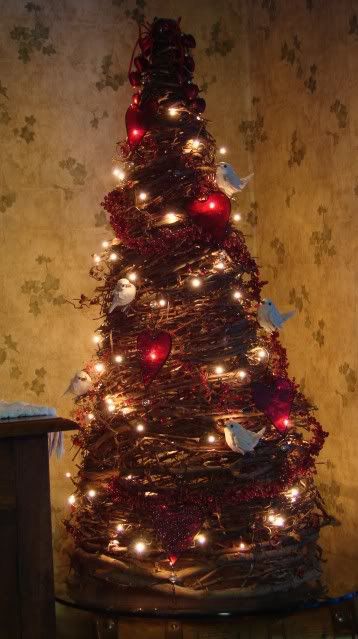 It does look lovely all lit up this evening.
And, of course, Dollbaby...can't forget her...I dressed her in the same crocheted pink dress & jacket & bonnet that I posted last V-day...it was mine as a baby & my G'ma crocheted it for me. Added some new white booties from a TS in MN on vacation...got some goodies up there for 25 cts!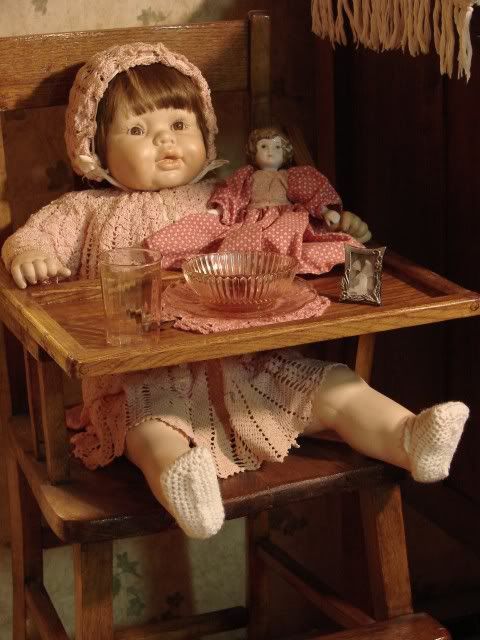 Here's a closer view...she is holding a porcleain doll kit that I had sewed & put tog for my Mom a long time ago: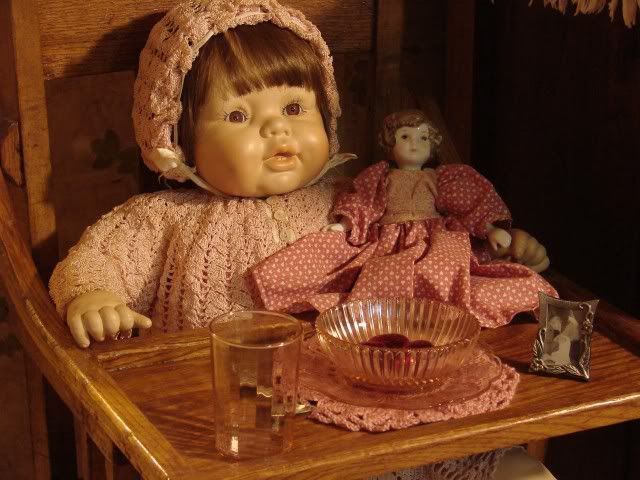 Her placesetting on her tray this yr has glass hearts in a depression pink bowl, plate & a placemat I crocheted. Also the pewter frame holds a snapshot of my wedding kiss...blush
Here's a full view of the buffet, Dollbaby & Val tree: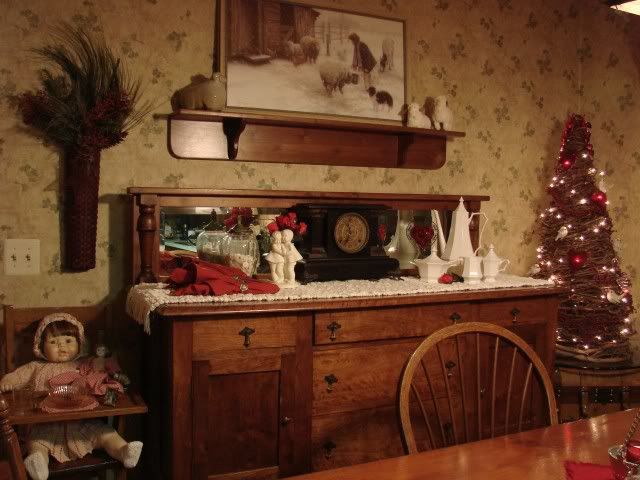 And, this is a WIP yet...the corner of the countertop where the silverplated teaset will be for V-decor ...but the counter is still full of spice bottles & more V-decor as I'm cleaning cupboards, too! But, I'm liking the "work-in-progress" so far!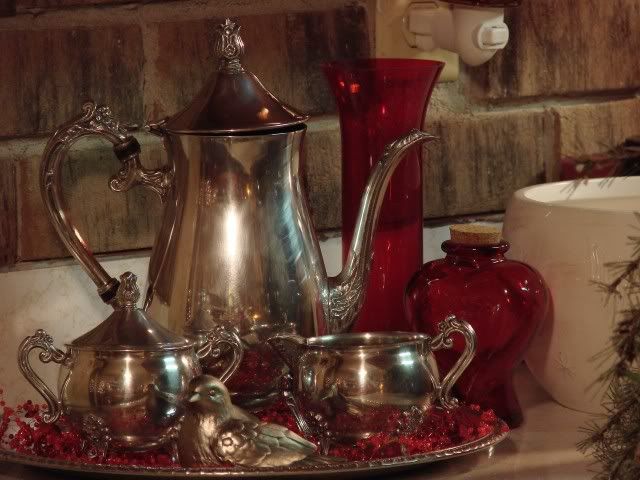 TFlookin' ... Feb is here ... blizzard & all! LOL! Jeanne S.