Old Way to put a Little Light on the Subject!
jeannespines
February 15, 2011
The other day DH found an oil lamp for $6.50 ... a real steal (he thought) ...so we added it our our mantle on the basement wall downstairs. The mantle is 35+ yrs old & was a pc of raw lumber ...we used to have a fireplace & had it over it...then yrs later we got a few standing wood stove so he moved it to the wall...I love it...the other 4 lamps we've gathered over the yrs.
...so here's an old way to put a little light on the subject!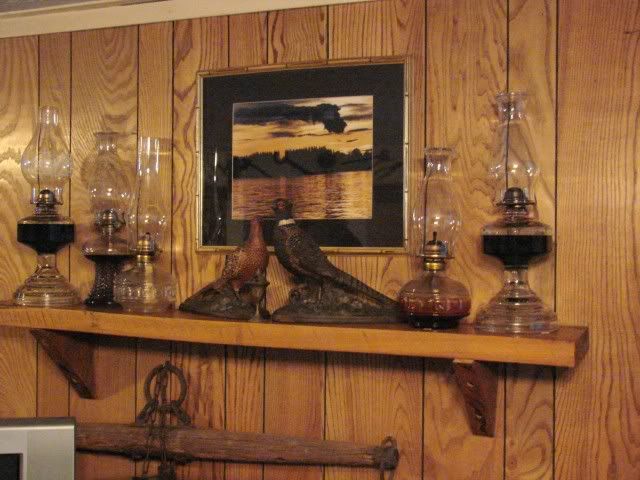 The photo is a sunset on a lake in MN ... & the pheasants are ceramics I made bk in mid-70's for DH for Christmas. Go ahead & hum it, you light up my..yyyyy life..
TFLookin! Jeanne S. (hope you share some, too, slinkey jane)