Valentine Cloche
I put this Valentine Cloche together to put on the
Front Hall Buffet..thought I'd share it with you.
I've had this little cherub for ages. It usualy sits nestled out among family photos...The rose flower heart was a gift from DD yrs ago - the Vintage Postcard is part of a collection I have..and the pearls I've had for ages.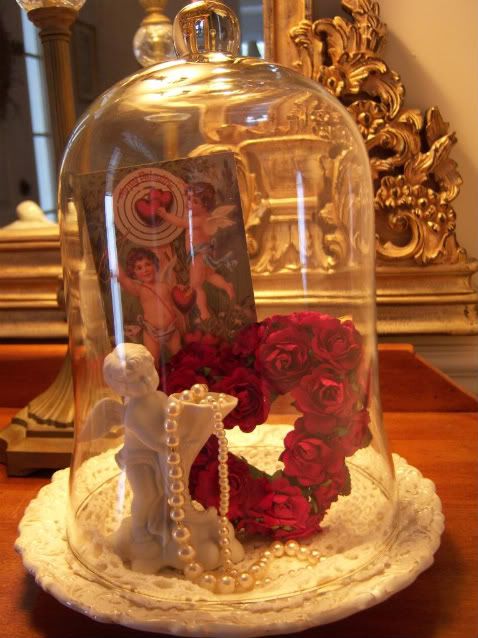 This weekend I moved it to a small buffet in the Dining Room...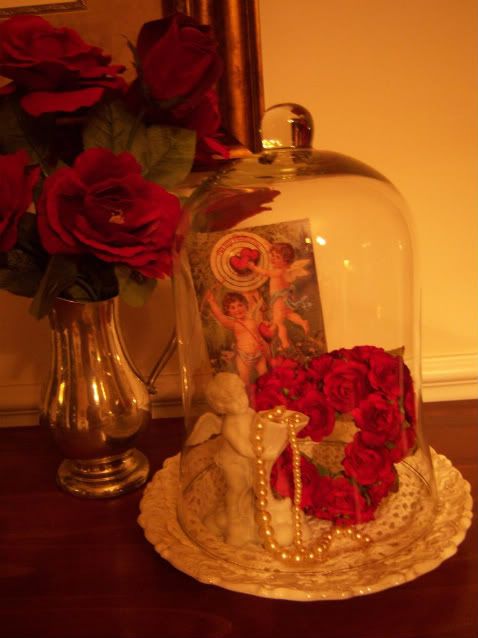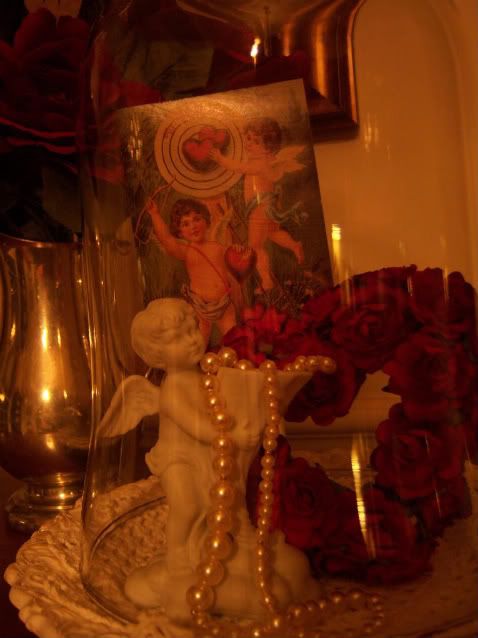 My 'Romantic Dinner' tonight was - homemade 'Belgian Waffles' and Ice Cream!! Requested by the GKids...how could I say no..DH was okay with it too.
Hope you all had a nice Valentine's Day..
Thanks for looking.
jane