Need help with choice of vanity & flooring
We are planning to use these mosaic glass tiles in our kids bathroom renovation. We are going to use them as a backsplash on the sink as well as an accent tile in the shower/tub. We are planning to get a white quartz countertop with blue or green specs and large white subway tiles with a wave to them for the shower/tub area. Trying to figure out what to do with the rest of the bathroom. Here are the 2 options we are considering:
1) White vanity with a dark wood tile floor.
2) Dark wood vanity with a ceramic white floor tile with blue marbling in it.
Any thoughts? Having a really hard time matching this mosaic to something for the floor. Definitely don't want an all white floor tile in the kids bathroom.
Also, the mosaic tile looks really dark in this picture. Its actually really light & beautiful when you see it in person, especially grouted.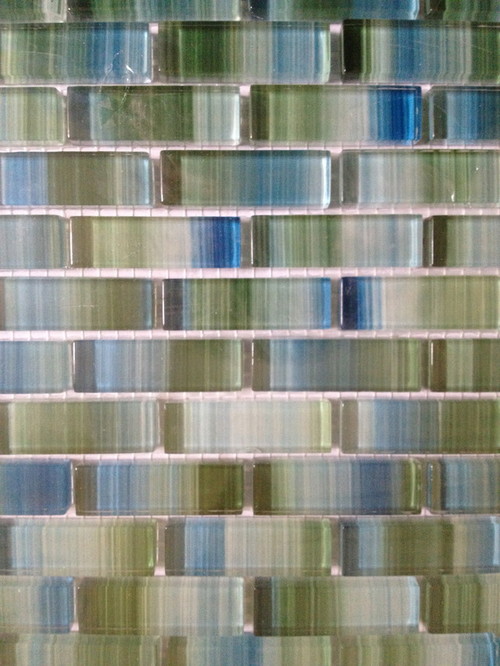 This post was edited by katie111 on Tue, Mar 5, 13 at 14:55