will this work?
I took this basic plan and changed it to suit our needs better. I tried to keep the same exterior dimensions. The only exterior thing I knowingly changed was the garage size and I used some porch space for the eating area. I think the only other huge thing that is different is I moved the stair location to get different room sizes.
How can I tell if this will work without forking out a bunch of money for an engineer to look at it?
I'll add a pic of the 2nd level in the next post.
Thanks!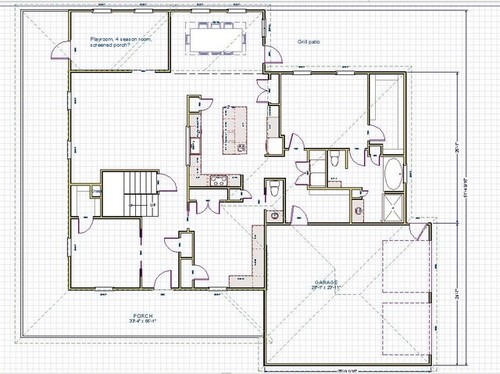 Here is a link that might be useful: Farmhouse