Look What Arrived Today!
Karen emailed me last week asking if I'd mind sending her my address because she had something she wanted to send me. I laughed...and told her... that I think I knew her long enough to know she was Not a 'Cyber Stalker' and yes I'd send my address. She had me all excited wondering what she was sending..
Well her package arrived today, and it couldn't have arrived at a better time. I've been fighting a cold for several days, and it was the perfect thing to 'perk me up'.
Isn't he Precious?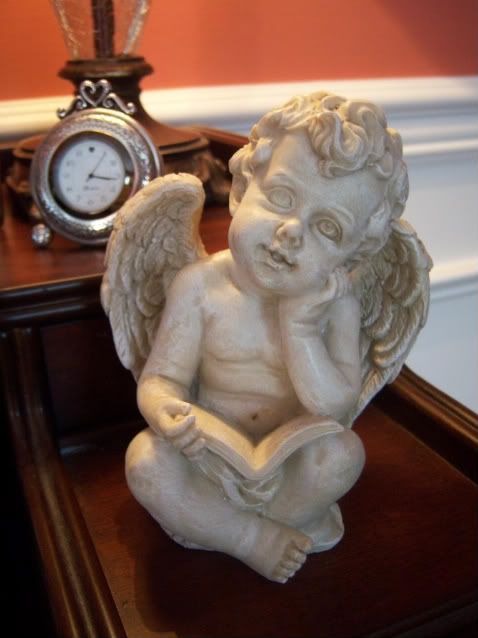 He fits in perfectly on the writing desk in my Library..with his cute little book. To the right (not in the picture) are my book cases where I spend lots of time reading... (Now I have company) !! lol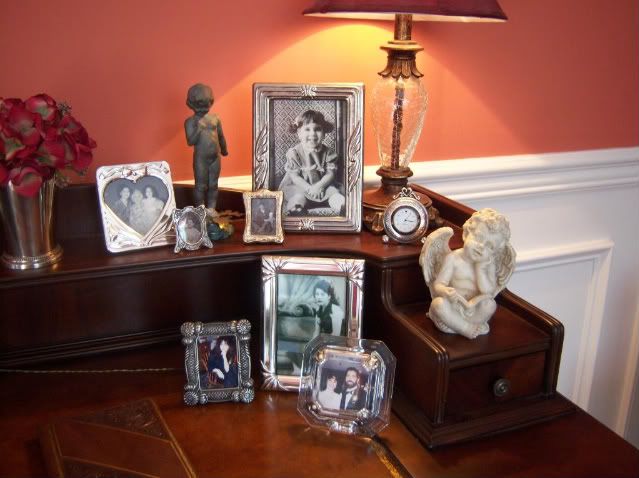 I guess I've been drooling over all the wonderful Cherubs I've been seeing here, that Karen being Karen...wanted to 'share a cherub' with me.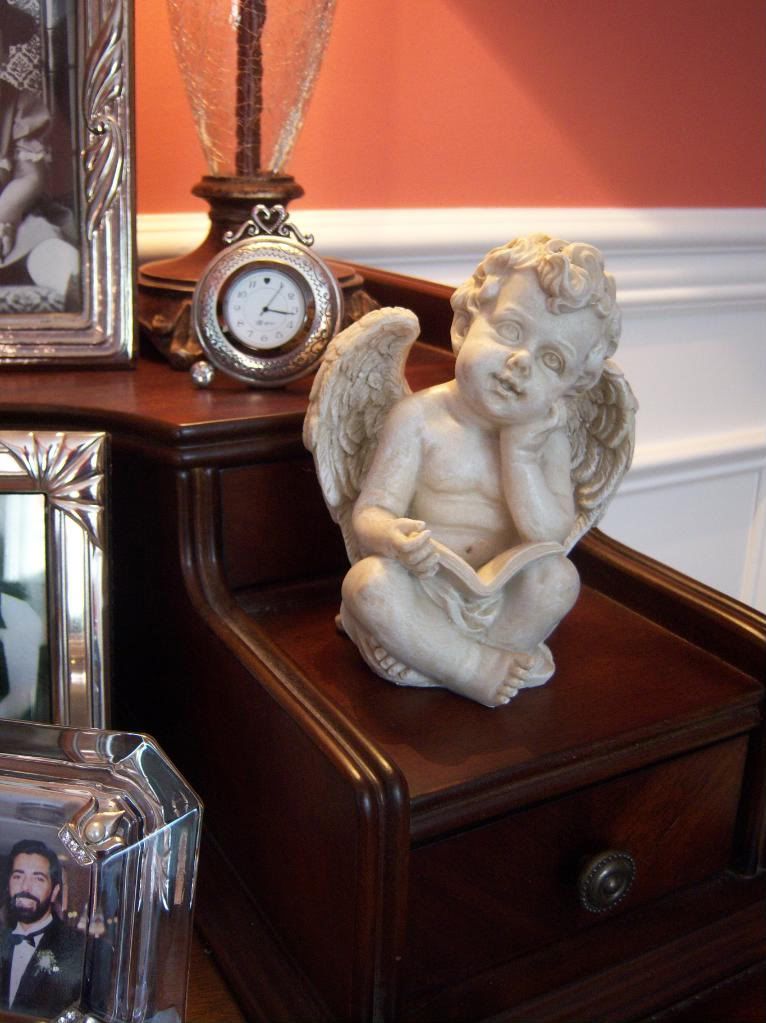 Thank you Karen so much, for thinking of me with such a lovely gesture. With all that's been going on with you and your Dad.. 'your sweet heart' took the time out to bring Sunshine to my day and make me smile!
I will always treasure him...and he will Always be out sitting on my desk as a reminder of you.
jane
PS...Karen has been quiet these past few days.. I emailed her with no ans...I hope all is fine. He dad was in the hospital again (stable) with a Kidney infection.
Praying that all is well.