Should I Go with Carrara Shelf or Black Marble?
I don't know if I should use the black marble that I had planned to use in my shower niche. I have heard that black and green marbles can curl, flake, and something called spalling.
I have a 3/4" black marble threshold that I bought for the shelf. I also have a left over 4" carrara marble backsplash that I cut to fit. It is 3cm thick.
The carrara marble is a near match but not perfect. The tile has an ever so slight warm white, where as the carrara's background white is cool.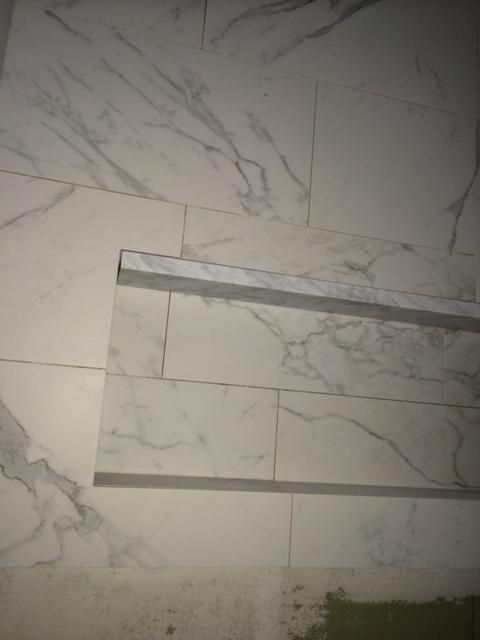 the black could add a bit of drama, but I am not crazy about the shape of the edge as manufactured. I do not want to risk curling problems or flaking in the shower.
So I am thinking of using the carrara. Do you guys think that the carrara will be just fine? I kind of like the quietness of it. The pattern of the carrara really matches very well with the porcelain at the shelf area.