A 'Beary 1st' Valentine Anniversary Together !
Some of you may remember my Valentine Bears from last year...well I didn't want to forget their 1st Anniversary Together here.
I put this table together real quick with everything I already had. The tablecloth is a quilt that I've used in some tablescapes before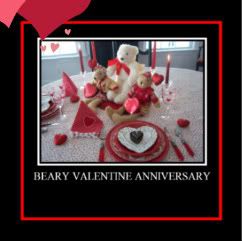 The 'Anniversary Couple' was from CTS two yrs ago and the Cupid Bear (from my bear collection) was a gift yrs ago.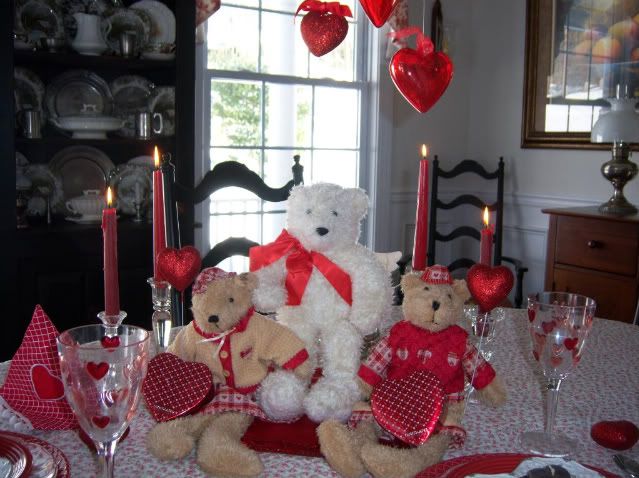 The Dishes are layered - Heart plates - CTS.. - Johnson Bros Pink Castles...Red Dinner Plate - KMart on Clearance last Summer..Napkins - CTS @.$.50 ea.. the Chocolate Candles - CTS last yr...Red Flatware (I know - again)..CTS.
The Heart Stems.. are borrowed from DD : )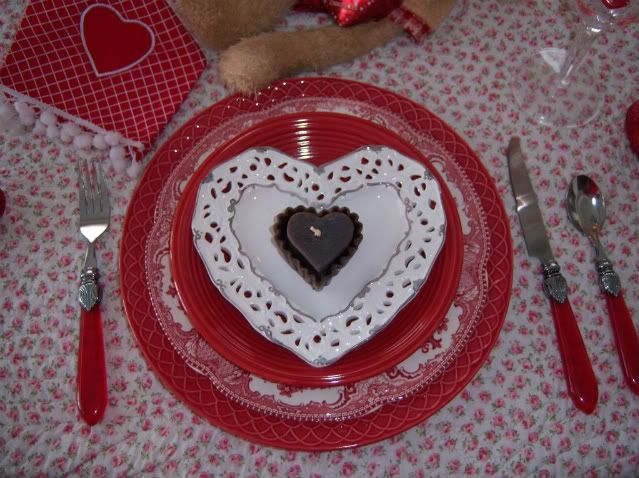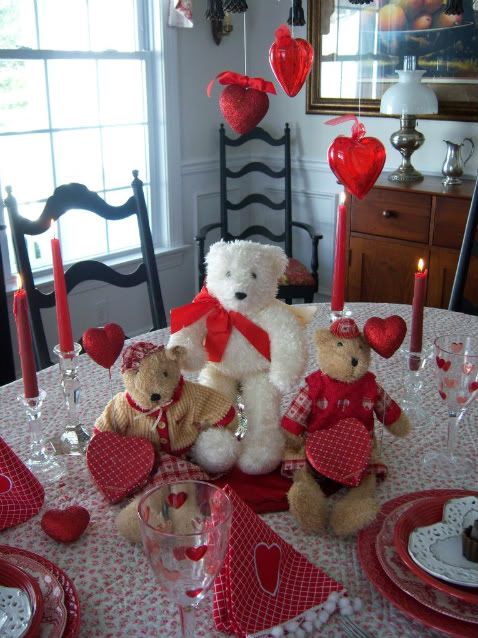 Last Pic...
Hope you enjoyed looking..
jane