Help with bathroom layout
Howdy!
We are about to start construction on our new home. I'm having a difficult time with the master bath and hoping to get some input.
We have a huge space, but even so, there's no linen closet storage. I thought maybe if I move the tub down I can fit one in next to the WC. But I don't know if that would look wonky.
Can anyone here weigh in this and provide suggestions?
Here's the current plan: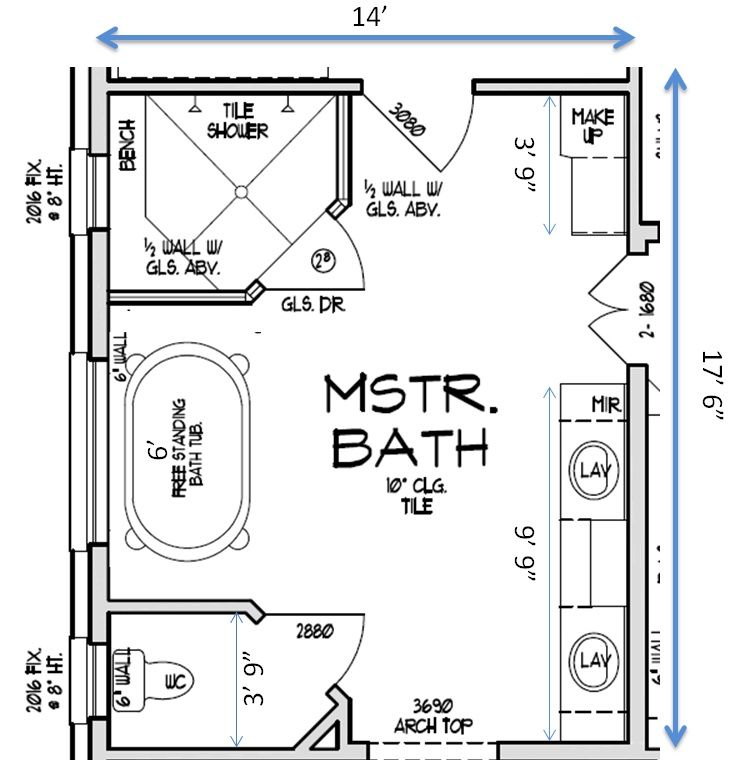 Here's an idea:

Would this look weird? Any other ideas?
Thanks for any input you can provide!