Valentine Decor is done! (Pic heavy)
jeannespines
February 10, 2014
Slow but sure .... I did get some Valentine decor done in the dining room & there's pops of red & love in the air ~~
Well, the vine tree got some more bead garlands of red & stained glass hearts ~~ pretty as can be here in the evening but some of my tiny lights have burned out ~~ I will need to replace a string ...I buy 'brown' corded lights for the vine tree:
A close up of the lil' white birds:
& stained glass hearts: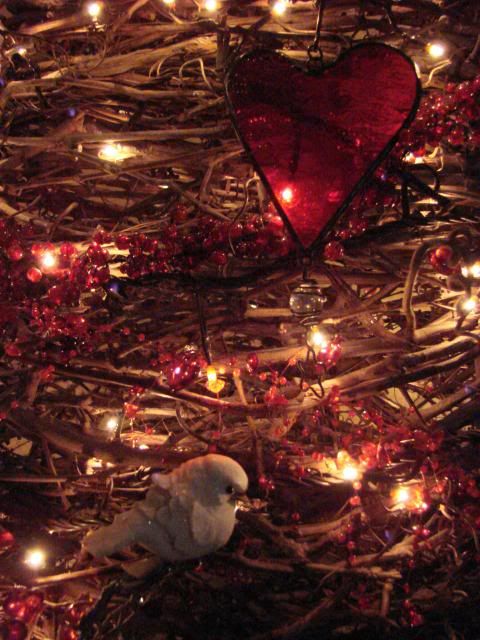 Ohhh...I love the reflections in the evening:

& this pretty glass heart I rec'd as a gift from a 'Holiday-er' Secret Santa some yrs back: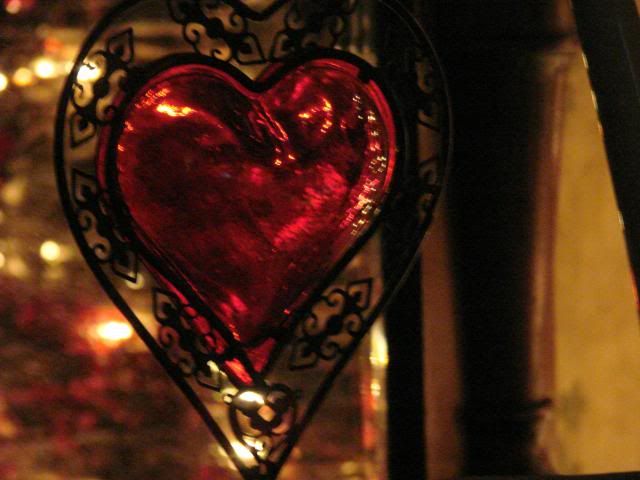 I just love it w/the white 'Independence' Ironstone made in Japan ...mine are garage sale & Goodwill finds:
Day time view ...you can see the ironstone better:
Here's the other end of the buffet & then a full view: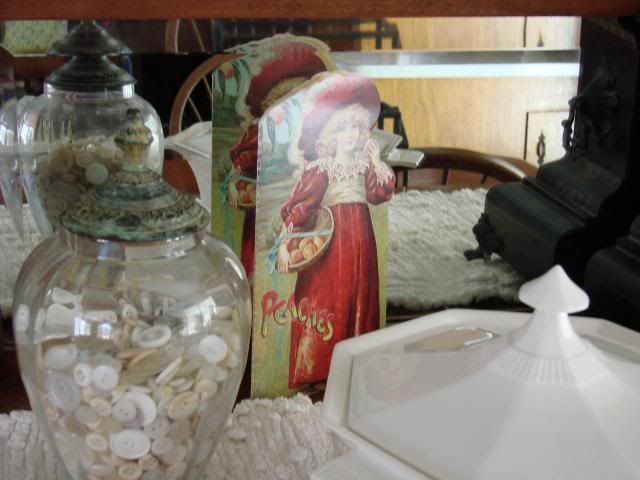 Button jar & a kids paper book ~~It's still very cold & snowy here in Iowa ~~ ok, I better quit & I'll add some more pics in the comments. TFLookin'! Jeanne S.