Pictures of your collections
After reading Karen's topic about what we collect, it seems most of us do collect!
So, I'd like everyone to take a picture and show us. Even if we've seen the picutre a hundred times already, it's always fun to see them again.
This is just one of my collections, Watt Pottery.
My first piece came from my late grandmother who was deceased before I was born. I've decorated my house around it since I was in my 20s. I gave it to my DIL to pass on to my granddaughter.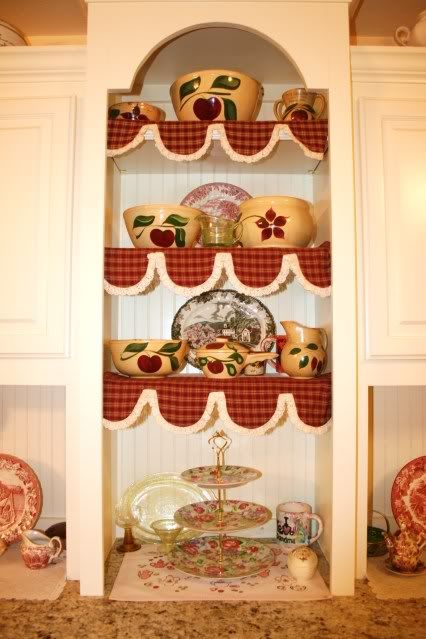 Here are some of the many old bottles that I didn't purposefully collect but found most of them buried in our yard, and some from my dad.