Some Valentine Decor
yachter123
February 4, 2011
Not wanting to take down my college basketball table yet (it goes thru March) I decided to just do my mantle & the TV cabinet in livingroom.
The big candelabra was a gift from my son & gkids a year ago & I knew it was too big for the table, so have been waiting to use it for V Day.
Most of the other things are garage sale and the lighted grapes on the fireplace were garage sale last summer, brand new in box for .50!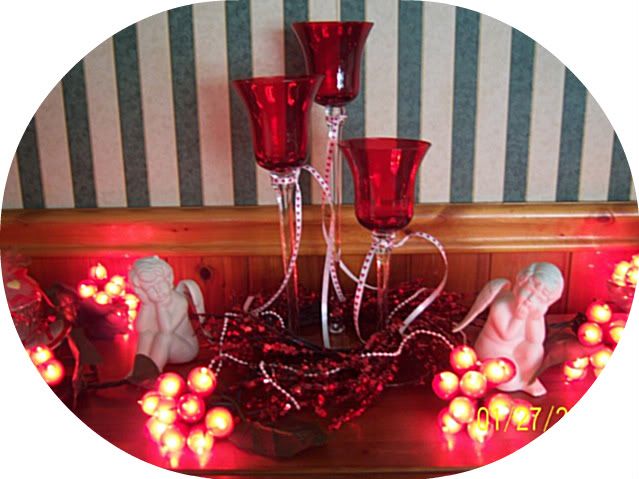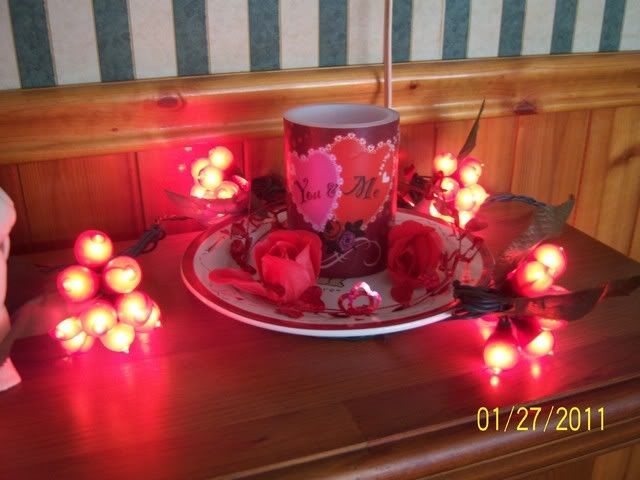 The tin old timey Valentine Hearts were found in a unique shop after xmas last year in southern Illinois.
TV cabinet