Valentine Past...
Since my home is up on the market and I'm slowly
packing things away, I've been missing all the 'festivities' going on here.
So I hope you don't mind if I go back and post some
'Valentine Past'...
Remember my 'Valentine Anniversary Bears'?
(I think they're wondering why they're not celebrating
this year) !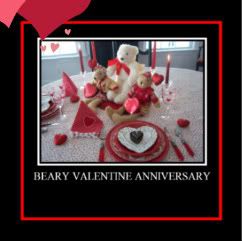 Here's their Tablescape...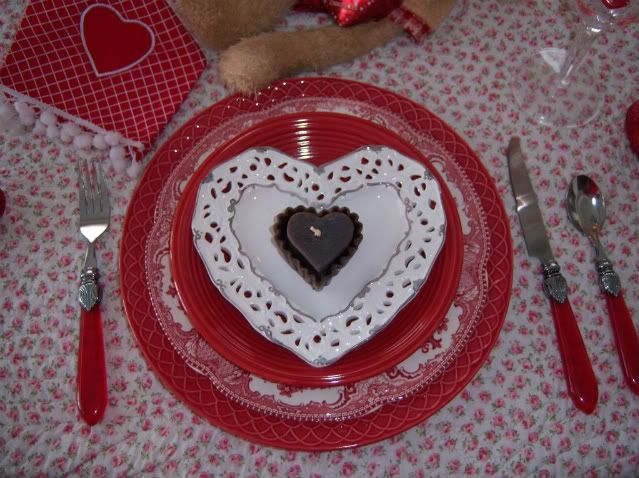 Here's another 'Valentine Cupid' table...
It wouldn't be Valentine's Day without one of my
favorite Cloches....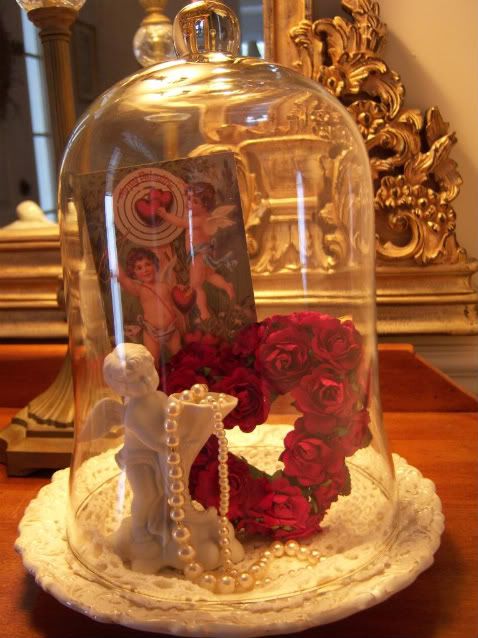 Thanks for allowing me to travel down my past - 'Valentine Lane'
I feel better now!! lol
Also, thanks for looking.
jane